Wedding Photography FAQ's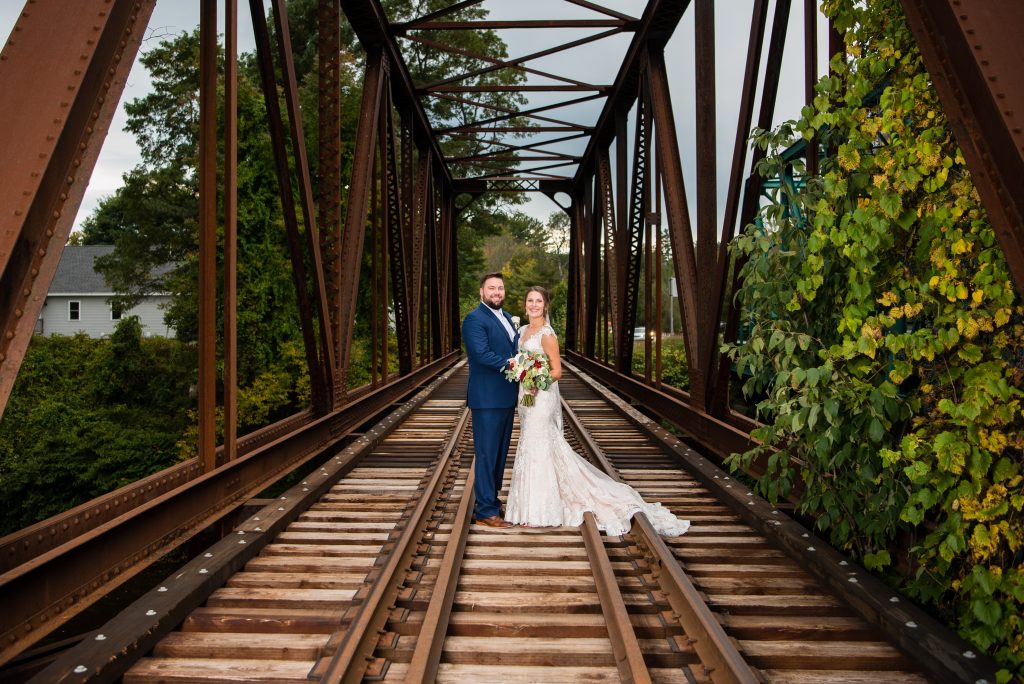 Q: Do you deliver every image you shoot?
A: No, we do not. We eliminate duplicate images, test shots, missed focus shots, shots with bad expressions and other images that aren't one hundred percent. We often take a few extra shots to make sure we have the perfect focus. Candid laughs and emotional tears are some of the best images from the day. Often these images can also yield some unflattering facial expressions. We might snap a few extras to make sure we have a great shot with the ideal expression for the moment. With our expertise of processing tens of thousands of images each year, we eliminate ones that we feel are duplicates and only deliver the best ones.
Q: Have you shot at my venue before?
A: We have shot at a large number of local venues, so there is a good chance that we have. However, if we have not, we will get to the venue early the day of and perform a walk through to scout out the best photography locations.
Q: Is it really that important to hire a professional wedding photographer
A: We all have the Uncle Jim who is an amateur photographer and who would be happy to photograph your wedding for free. The question is does Uncle Jim have the experience and the equipment to do a great job? You only have one chance to capture beautiful memories of your wedding day. There are no "do overs". As professional wedding photographers we have the equipment, experience and knowledge to create memories that you will cherish for years.
Q: Do you provide partial day coverage?
A: We typically do not provide partial day coverage of weddings. We feel it is important to tell the entire story of your wedding so our coverage packages begin at 8 hours.
Q: Can I see a full wedding from start to finish?
A: Of course you may! Near the bottom of the main weddings page are links to two of our most recent weddings. We pride ourselves on the consistency of our work. We understand all photographers post their best shots from each wedding on their websites which makes it hard to determine how he or she will perform on the wedding day. That is why we encourage our potential clients to view full events from all photographers they meet with to see how well the photographers performs throughout the day.
Q: Do you touch up all the images in our image download?
A: Yes we do. Every image we deliver is post produced to our unique style. This involves color correction, exposure adjustment, selective black and white processing, clarity adjustments, tone mapping and other corrections. Many photographers will not post produce any images or will only post produce "select" images from your wedding. We prefer to supply our customers with only the best images so all of our images receive individual processing.
Q: I have heard my photographer should shoot in RAW, do you?
A: We shoot your entire wedding in large RAW format. To explain digital cameras can typically shoot in JPEG or RAW. Many amateurs use JPEG and allow the camera to decide what the finished image should look like. We shoot in RAW because it gives us access to all of the sensor data and allows us, as creatives, full control over the finished image.
Q: What happens if we go over the contracted amount of time?
A: We understand that not everything goes as planned during a wedding. We never pack up before the end of the contracted time, and moreover, we're not leaving on the dot when the contracted time is up. Instead, we will ask you at the end of the contracted time whether or not we have covered all the important events or if you would like to extend. If you would like us to stay we will charge at the rates specified in your contract rounded to the closest 30 minute increment.
Q: How many images do you typically deliver from a wedding?
A: We typically deliver 60 – 80 images per hour. Keep in mind these numbers may increase or decrease depending on the flow of the day and the number of events / activities needing to be captured.
Q: How long does it take to get my online gallery?
A: Production times vary depending on the time of year, however, galleries will generally be completed within six to eight weeks of the wedding. We will put a few "sneak peek" images up within a day or two of the wedding and then email when the final gallery is ready.
Q: How long does it take to get my album?
A: As with our other products, production times vary. When we send you the email for your gallery we also send information about upgrading your book and/or ordering parent albums. Once we hear back from you regarding any potential upgrades or parent albums work on your album design will begin. Album design is a time consuming process, ensuring that each page is laid out to tell your story perfectly. You can expect to receive your album with three to four weeks of responding to our upgrade email.
Q: Do you also provide wall art?
A: We have a large selection of wall art including canvas, acrylic and metal prints in a variety of sizes. As a full service studio we are happy to work with you to select the size and type of print to show off your favorite wedding photograph.
Q: Do you provide RAW files from our wedding?
A: Each of our packages comes with a gallery of high resolution JPEG images perfect for archiving, printing and sharing. We typically do not provide RAW (unprocessed) files from our shoots because we believe in delivering a finished product. Providing RAW files would be similar to you walking into a bakery to order a cake and being provided with flour, sugar, eggs…. you get the idea. Just like ingredients for a cake, the RAW files are the ingredients for the finished images that we deliver.
Q: We're very busy and won't be able to meet. Are there any other options?
A: We would love to meet with you in person prior to your wedding; however, if you're too busy or too far away we can handle everything remotely. Whether in person or remotely the initial meeting allows you an opportunity to meet and learn a little more about us and it allows us to opportunity to learn about the details of your event.