With increased restrictions on large events, more and more couples are opting for an intimate, at-home ceremony and wedding reception. Backyard weddings aren't just a great way to make unforgettable in a space that is near and dear to your heart – it's also a great way to save money.
Although backyard weddings have their own unique advantages, they also require a little bit of extra planning to ensure the day goes smoothly. Here are some tips for brides and grooms to keep in mind when planning a cozy, backyard wedding.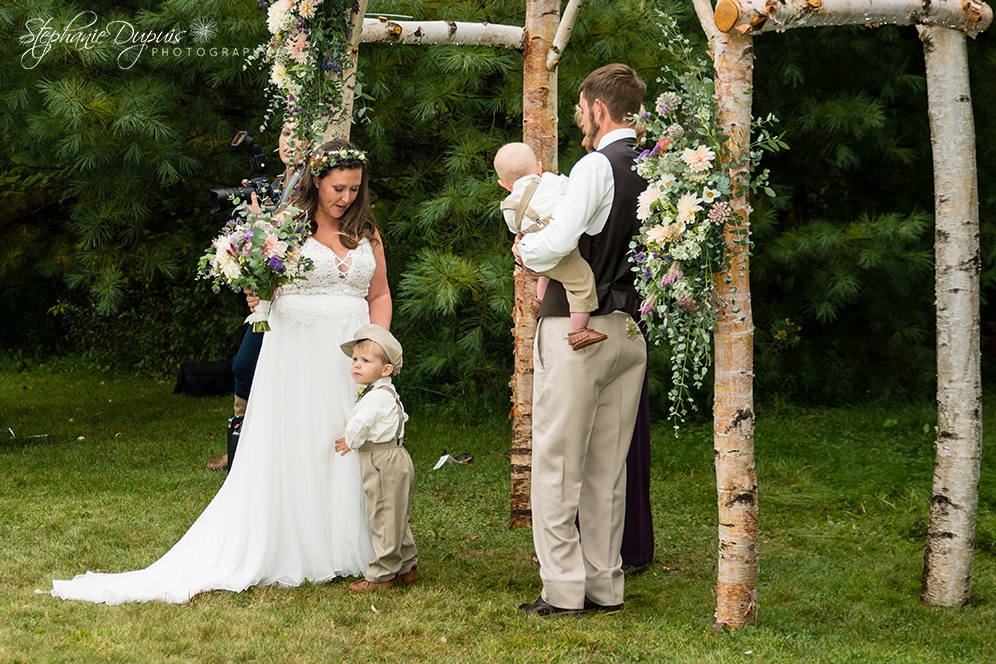 1. Make Sure Your Venue Is Accessible For Everyone
Accessibility is something that couples never have to worry about when it comes to public venues. That's because – whether you realize it or not – all wedding venues are required to accommodate disabled or differently abled guests. A backyard ceremony and reception almost always means you'll encounter uneven terrain.
Be sure to consider whether or not it will be easy for an older or wheelchair-bound individual to safely get from their car to the ceremony site and back again. Even if you aren't anticipating this being an issue, you can never predict whether an important friend or family member will be in an accident that requires them to use crutches. Planning ahead will make sure no one gets injured – or left out.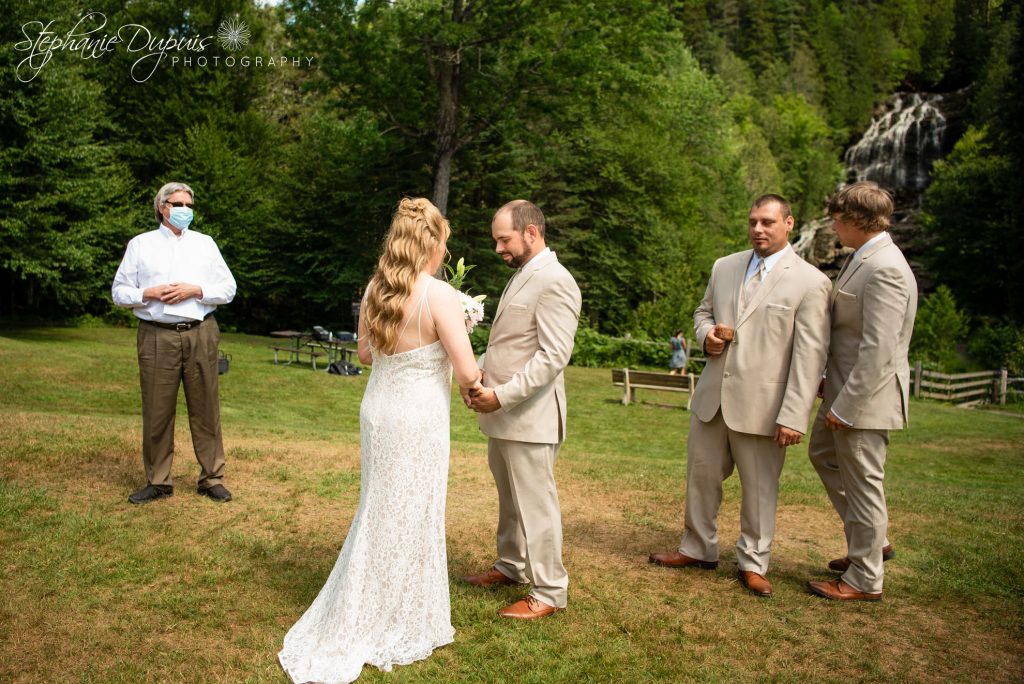 2. Keep Facilities Stocked
Hosting a part of any size means that there are going to be an increased number of people going to the bathroom. This might seem like a silly thing to worry about, you definitely don't want to be remembered as the wedding with the long line for the bathroom.
No matter how many guests you plan on inviting, you'll want to be sure to have facilities (and toiletries) that can accommodate an influx of people. This is especially important if the wedding is being held on an individual's private property. Be sure to ask the homeowners how many bathrooms they are willing to give guests complete access to during the event.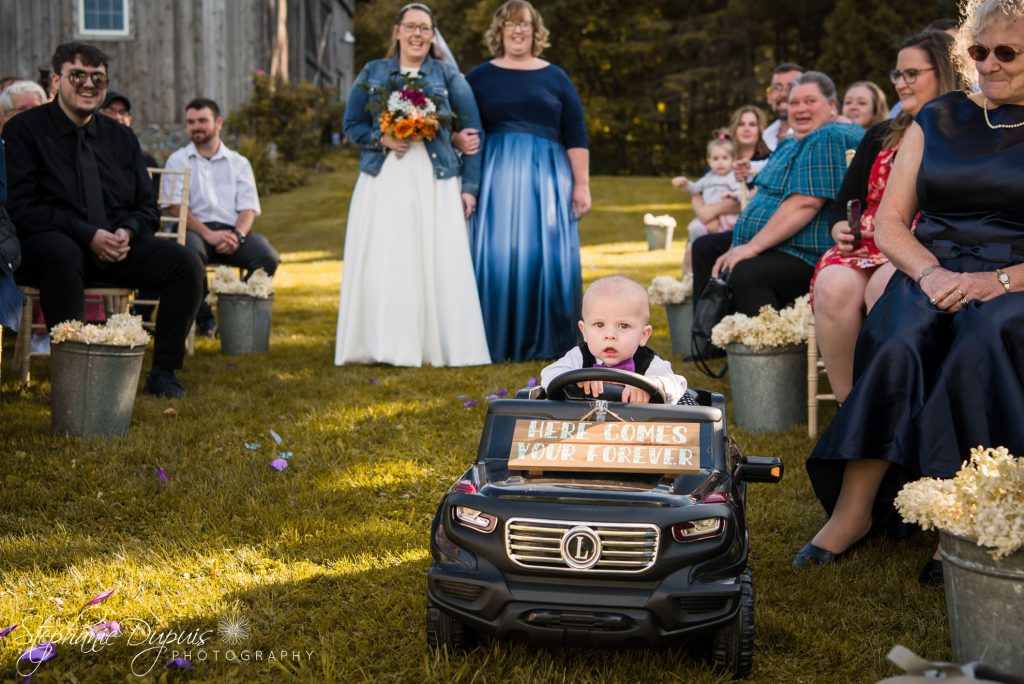 3. Consider Parking & Transportation
Ample parking is one of the trickiest parts of hosting a backyard wedding. Professional venues usually have large parking lots for this very reason. A wedding held at a home in a subdivision or other residential area unfortunately will not.
Before committing to a backyard venue, you must determine if there is actually enough space for your friends and family to park their cars nearby. If not, see if a nearby hotel or transportation service is willing to shuttle guests to and from the event.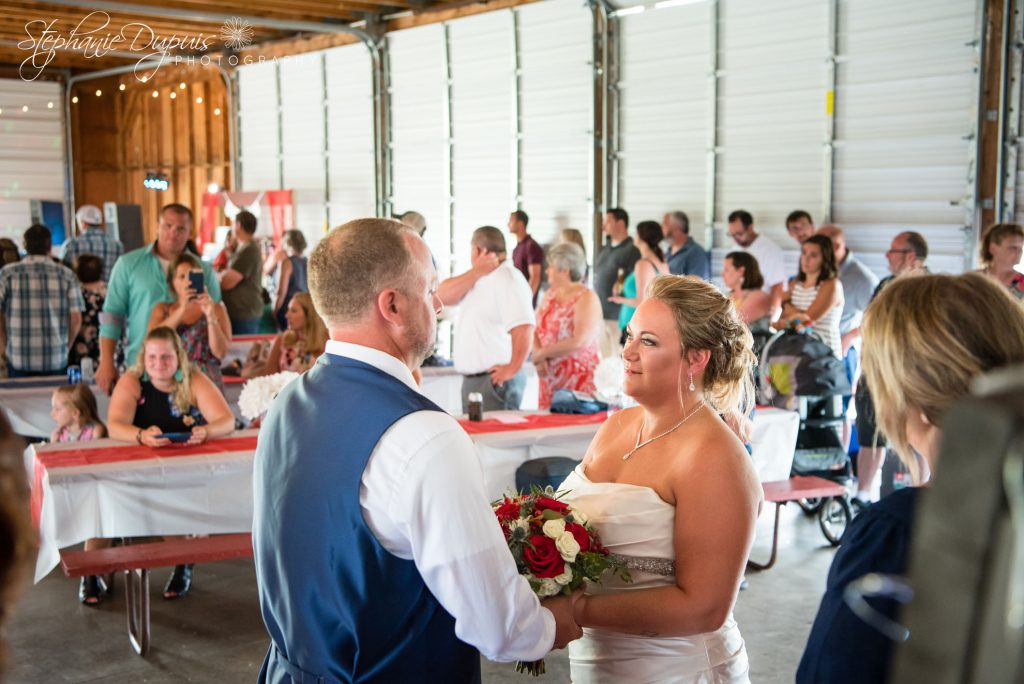 4. Have an Indoor Location on Standby
There's nothing more lovely than an outdoor wedding in a charming, beautifully decorated backyard. With that said, Mother Nature often has her own agenda when it comes to your wedding day. If rain, extreme heat, or other inclement conditions force you to change plans, you definitely want to have a back-up plan.
Ask yourself if the home on the property is realistically able to accommodate all of your guests for the entirety of the event should inclement conditions occur. If not, it's not a bad idea to call rental services in your area to see if you can reserve a few large tents should the rain start to fall.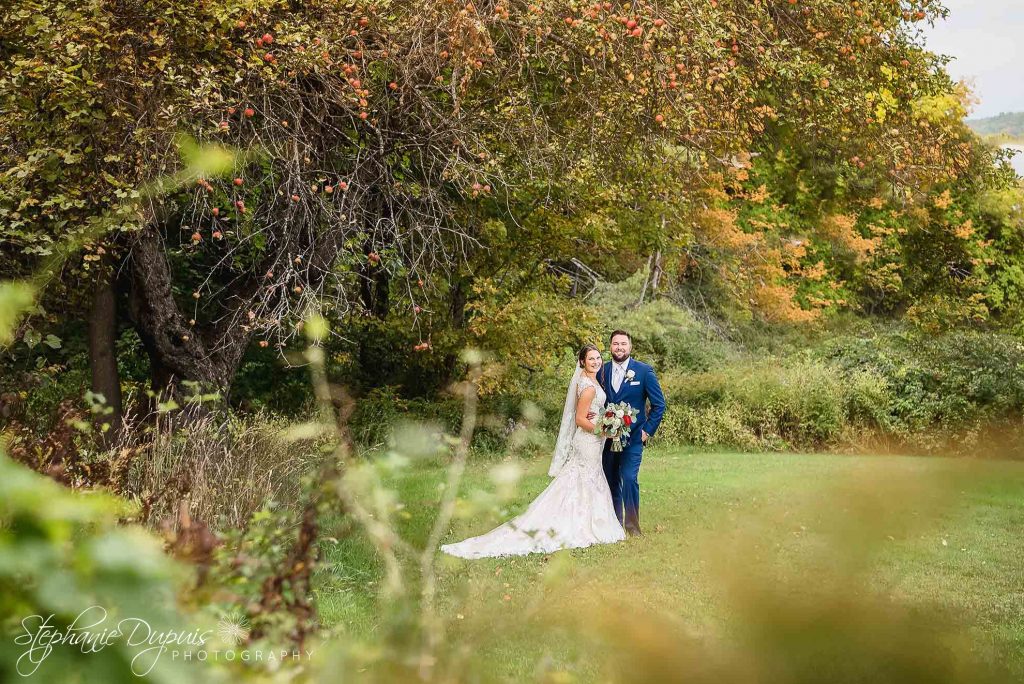 5. Be Conscious of Your Neighbors
Holding a simple ceremony in your backyard is one thing – a loud, rowdy party that goes until the early hours of the morning is another. If you plan on hosting a large number of guests or playing loud music at your backyard wedding, you might want to check with nearby neighbors to make sure it won't be an issue.
Checking with neighbors to make sure a large gathering is ok might not even be enough – depending on the rules of your town or city, it may even be illegal to have a large gathering on your property, especially during a pandemic. Be sure to double check so that you don't have to worry about breaking any laws or ordinances on your big day.
Looking for more inspiration? Check out our Instagram Page
---
About Stephanie Dupuis Photography
Stephanie Dupuis Photography is a two person team that specializes in photographing families and children. In addition, Stephanie and Bill also love maternity shoots, newborn portraits and baby photos as well as high school seniors. Stephanie Dupuis Photography works in Lancaster, Littleton, Whitefield, Dalton, Groveton, Berlin, Gorham and surrounding towns. Please inquire for travel rates to other areas.