For a stylish venue that will act as a gorgeous backdrop for your New Hampshire wedding, The Maplewood Golf Resort is an ideal option. Both inside and out, this storied venue is teeming with elements that channel the unique beauty of New England. Attractive architecture, inspired décor, and sweeping landscapes combine to create a one-of-a-kind event space that is nothing short of impeccable.
From its historic roots to its expansive ballroom, read on to learn why The Maplewood will provide you with a wedding day experience you and your guests will never forget.
The Maplewood Golf Resort: A Storied Past
The invention of the American railroad system in the early 1900s allowed tourism to become an incredibly popular pastime. Constructed in 1888, The Maplewood was once a grand hotel that hosted affluent New England society members who were looking to escape crowded city life. People were known to travel up to 10-hours by railway to experience the area's serene landscapes, sweeping scenery, and refreshing mountain air. The most impressive and luxurious hotel in the Bethlehem area, The Maplewood even hosted Presidents Grant and Roosevelt during its golden age.
In the early 1900s, sport and leisure activities were also taking the country by storm. To capitalize on this thriving industry and to provide upscale guests an unmatched getaway, The Maplewood's championship golf course was constructed in 1914. In order to complement the resort's grandeur, the 18-hole course was designed by none other than Donald Ross, a man who is still considered one of the most prolific golf course architects in history. His unmatched understanding of the sport's artistry allowed him to craft holes that test each player's unique ability while encouraging a balanced approach to the game. The creatively calculated course demands accuracy in the most enjoyable way possible and continues to challenge players of every experience level.
A fire in the 1960s destroyed the building that originally served as the grand Maplewood hotel. The impressive building you see today was originally used as a leisure and event space for hotel guests. Its remarkable architecture and amazing location overlooking the golf course, however, make it the perfect place for a modern event venue. Recently revitalized, it currently serves as the golf course's clubhouse as well as a wedding and event space. Fortunately for visitors, the entire location continues to pay homage to the property's important and historic roots.
The Maplewood Golf Resort: Venue Overview
Today, the grounds and building interiors are still reminiscent of a glorious bygone era. Beautiful décor and unmatched scenery are just the beginning. With a variety of options when it comes to your reception, the entire venue can be utilized in virtually any way that the staff sees fit. It's no wonder so many couples consider this a superior place to host their festivities.
The interior not only features picturesque parlors, seating areas, and a magnificent ballroom – it also includes 20 guestrooms. This means that the venue and your guest's rooms are all conveniently located under one roof. Even better, this hotel isn't usually open to the public. When you rent The Maplewood for your wedding, your friends and family have the exclusive ability to rent the property's guests rooms. This ensures that the only people staying on-site during your wedding weekend are your invited guests.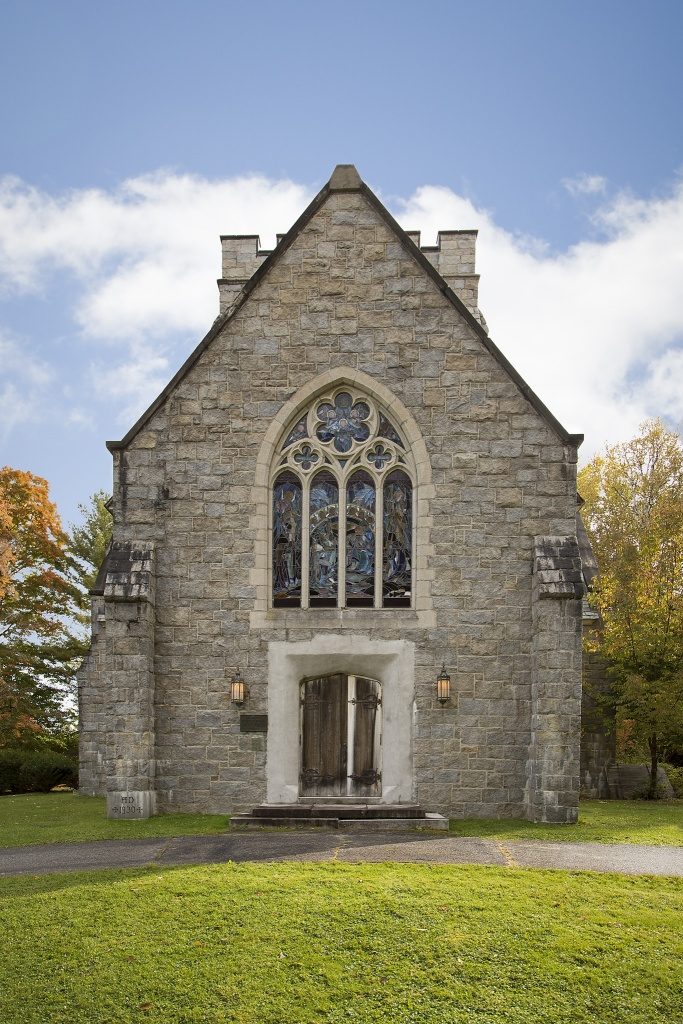 In addition to a wonderful reception space, the property features a historic chapel located just across the street. Although not currently a functioning church, it boasts an original stone foundation as well as breathtaking wooden doors and stunning stained-glass windows, making it a beautiful place to hold your nuptials. In addition to this spectacular amenity, there are plenty of spectacular places on-site that are ready to serve as the background for your wedding photos. In warm-weather months, blooming flowers, green hedges, and the building's stately turret are fantastic features. Inside of the venue, historic architecture in the parlors and main staircase always ensure stunning photo opportunities.
The Maplewood Golf Resort: A Personal Approach
You'll enjoy so much more than a beautiful event space when you rent The Maplewood Golf Resort for your New Hampshire wedding. Because it hosts only one reception space and a limited number of guest rooms, the entire venue and staff are focused solely on your wedding during the entirety of the weekend. The spaces feel cozy, old-fashioned, elegant, and relaxed. With that said, an experienced and professional staff ensures the couple and their guests are comfortable and cared for every step of the way.
The joy and excitement in the air during a wedding at The Maplewood is practically contagious. The staff enjoys the formal events that take place at the resort – and not just because it gives them a break from serving golfers. They consider it rewarding work and genuinely enjoy providing every visitor with a stress-free, once-in-a-lifetime experience. Their familiarity with on-site events also allows them to anticipate any problems that may arise and avoid them without causing a single hiccup in your festivities. The event manager and other team members truly consider The Maplewood their home, and can't wait to open their doors to you on your exciting and unforgettable wedding day.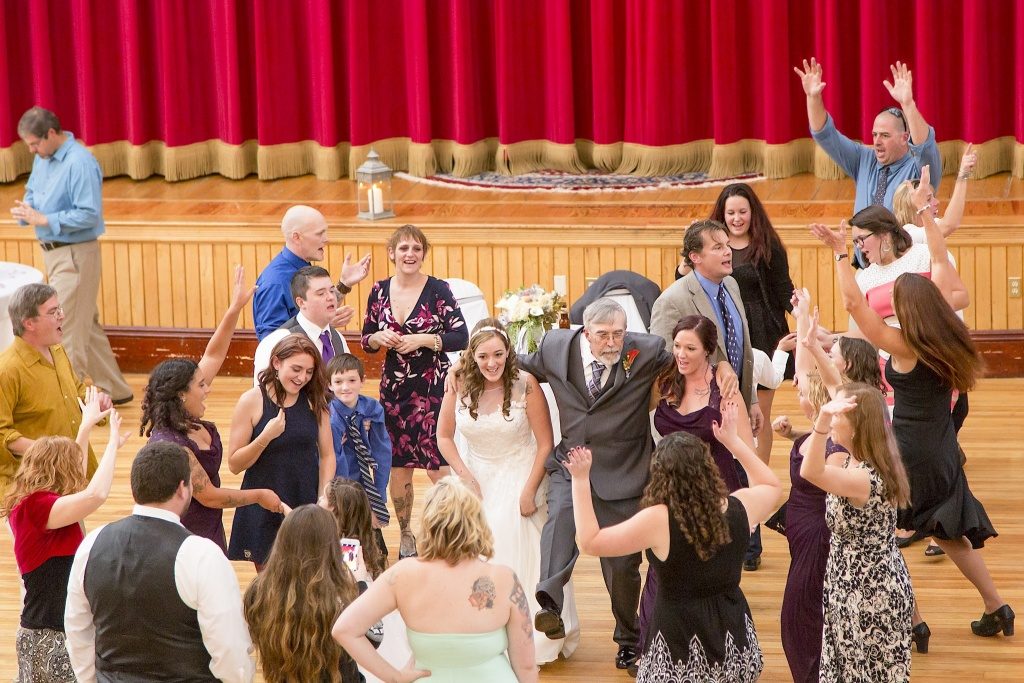 Hosting Your Wedding at The Maplewood Golf Resort
With the ability to accommodate weddings from 25 – 250 guests, no event is too large or small for this historic New Hampshire wedding venue. By hosting your wedding day at The Maplewood Golf Resort, your love story becomes a part of this property's rich and impressive history.
The event manager is available to meet with you anytime, including nights and weekends. Please contact The Maplewood at (877) 869-3335 or visit http://www.maplewoodgolfresort.com/index.php to learn more about the extraordinary facility and to discuss the details of your upcoming wedding day.
Specifications
Rates
The venue rental fee begins at $4,800 and includes tables, linens, chairs, on-site staff, and additional set-up items. To rent both the reception space and the chapel, the fee is $6,000. The rental fee for the chapel alone is $2,000. Catering and guest room rental fees are not included. Please inquire with event staff for more detailed cost information.
Capacity
The large reception space has a total capacity of 250. For formal, sit-down dinners, it can seat up to 200 people comfortably.
Hotel Information
The building features 20 guest rooms that can be blocked off for invited guests.
Chapel & Ceremony Information
Due to its historic nature, the chapel is only available during Spring, Summer, and Early Fall. Additionally, only smaller ceremonies are allowed to be held on the venue's outdoor deck space due to space limitations. Please inquire to learn more about holding your ceremony on-site.
Vendor Information
Catering is available on-site. Off-site catering is allowed, although some restrictions and fees are required. Please inquire with event staff about catering options for your specific wedding reception.
Golf Course Information
The Maplewood's championship golf course is open to the public and can be part of your stay. Discounted rates are offered to your wedding guests, based on availability.
More Information
To view more information view the Maplewood's website here:
https://www.maplewoodgolfresort.com/
---
About Stephanie Dupuis Photography
Hi! Stephanie Dupuis Photography is a two person team that specializes in photographing families and children. In addition, Stephanie and Bill also love maternity shoots, newborn portraits and baby photos as well as high school seniors. Stephanie Dupuis Photography works in Lancaster, Littleton, Whitefield, Dalton, Groveton, Berlin, Gorham and surrounding towns. Please inquire for travel rates to other areas.