There is nothing more beautiful than a proper New Hampshire wedding. Although it may be small, our great state is filled with incredible wedding venues that promise to provide a picturesque backdrop for your big day. If you are planning a wedding and want to get the inside scoop on some of the most breathtaking wedding venues New Hampshire has to offer, take a look at this carefully curated list of amazing event spaces.
Bellevue Barn at Carlisle Place
685 Presidential Hwy, Jefferson, NH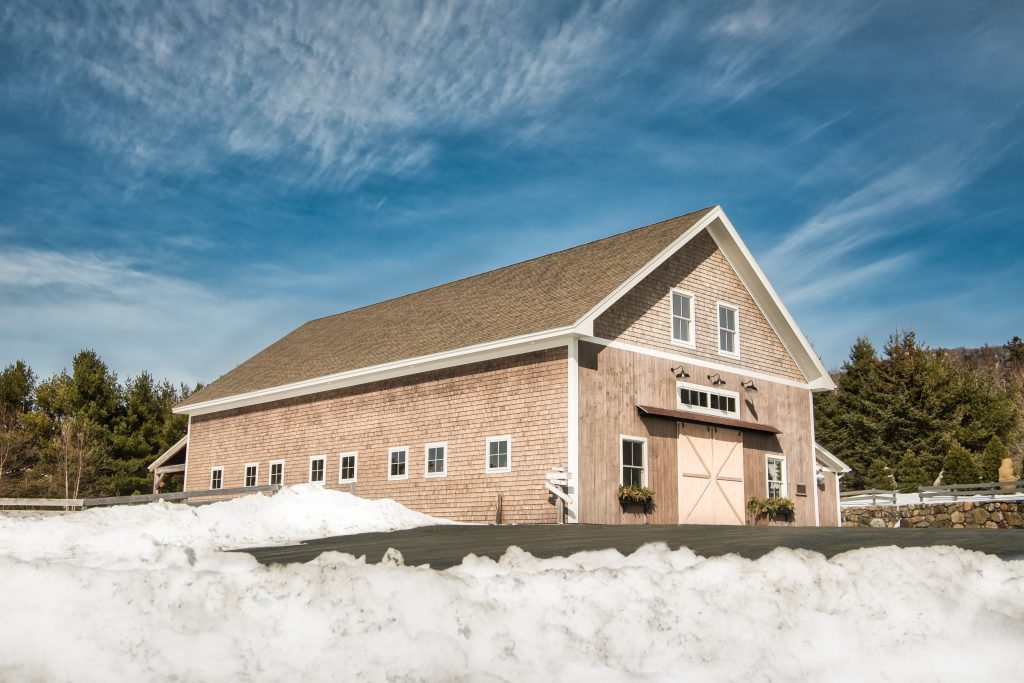 If you are searching for a gorgeous barn wedding venue in New Hampshire, you can't go wrong with Bellevue Barn at Carlisle Place. Located at the base of the White Mountains, its sweeping scenery is reason enough to hold your wedding ceremony and reception at this elegant location. The perfect combination of refined and rural, the barn and timber-framed patio promise to make all of your rustic-chic wedding dreams come to life. If you have always wanted a beautiful barn wedding in the heart of the New Hampshire countryside, Bellevue Barn at Carlisle Place is the venue you have been waiting for. Able to accommodate up to 250 guests, this venue features an on-site spa, a fully equipped catering kitchen, and plenty of parking for all of your guests. Perfect for weddings in any season, visit their website for more information about how their staff can make your New Hampshire wedding day vision a reality. Check out their site to learn more about the Bellevue Barn.
If you would like to check out a full wedding photographed at Bellevue Barn click here
Mountain View Grand Resort & Spa
101 Mountain View Rd, Whitefield, NH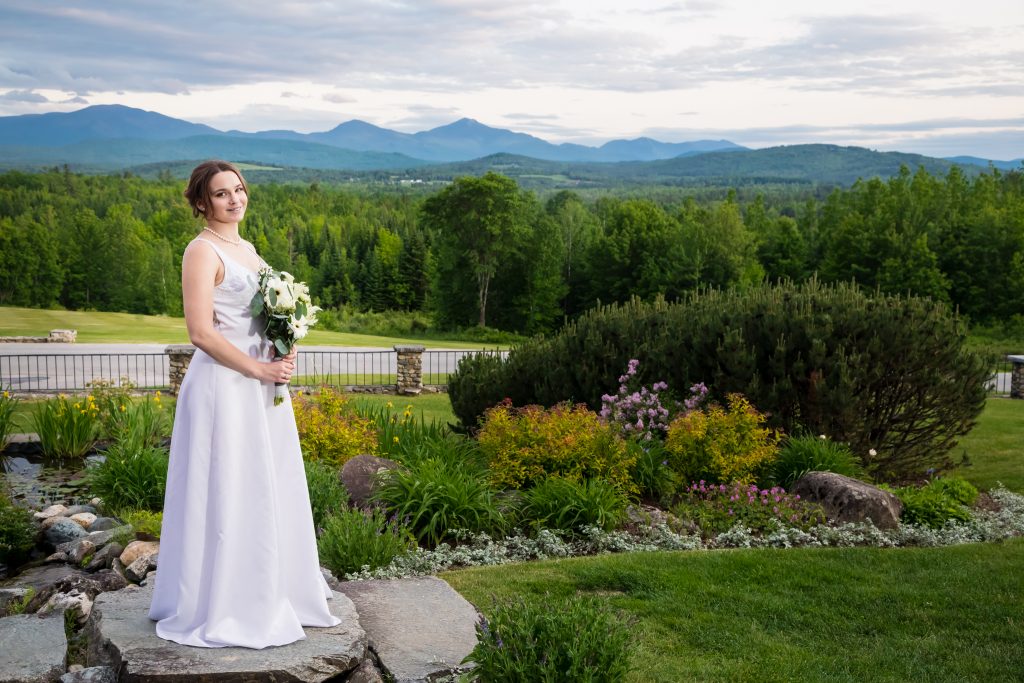 Mountain View Grand Resort is a one-of-a-kind venue that can accommodate weddings of virtually any size and style. The expansive resort offers ample accommodations and amenities, including mountain vistas, on-site restaurants, and the Tower Spa, which is perfect location to host all of your wedding's beauty needs. No matter if you are looking to host an intimate gathering or a large, no-expenses-spared wedding reception, Mountain View Grand Resort features a variety of timeless event spaces that will bring your wedding day vision to life. The picturesque, historic resort is also surrounded by 400 acres of manicured property, ensuring there is plenty of outdoor space for a breathtaking outdoor ceremony or tented reception. With 141 luxurious guest rooms, 6 indoor reception spaces, and an award-winning spa and wellness center, Mountain View Grand Resort & Spa is ready to provide couples and guests alike with a veritable wedding retreat. The staff is well versed in creating an exceptional guest experience, ensuring that everyone will be talking about your fabulous wedding for years to come. Check out our Mountain View Grand blog post.
Toad Hill Farm
157 Fobes Rd, Franconia, NH
Located in the heart of the White Mountains of New Hampshire, Toad Hill Farm is an incredibly picturesque wedding venue that fully showcases the beauty of the New England countryside. A rural location with poetic roots, this authentically rustic venue is completely versatile and gives every couple the ability to create a unique wedding experience. With ample space for a ceremony, tented reception, and much more, Toad Hill Farm is perfect for anyone who wants to celebrate their love story in a gorgeous, pastoral setting. Toad Hill Farm is an exceptional venue that features a 6-bedroom Main House that is included in the venue rental. By booking this venue for your wedding, you are reserving the property for the entirety of the weekend, allowing your guests to celebrate, dance, and camp out under the awe-inspiring New Hampshire sky. Click here to learn more about the Toad Hill Farm…
Pioneer Wedding Barn
21 Sunset Hill Rd, Sugar Hill, NH
New Hampshire's Pioneer Wedding Barn is an effortless, elegant wedding venue with impressive historic roots. Originally constructed in the early 1800s, the on-site historic barn has been beautifully restored to create a breathtaking event space that combines rural splendor with modern conveniences. Hand hewn timbers, an authentic yellow birch dance floor, and an impressive colonial fire place combine with a stocked bar and a state-of-the-art sound system to create an elegant pastoral venue that is sure to exceed all of your expectations. Bordered by elegant landscaping and set beneath sweeping views of the White Mountains, this authentic New Hampshire barn wedding venue is as timeless and beautiful as your love story itself. Family owned and operated, the Pioneer Wedding Barn offers hospitable service with a stylish yet humble setting. The indoor reception space can comfortably accommodate up to 130 guests, but the vast grounds also allow you to host a gorgeous outdoor wedding of virtually any size. If you have always dreamed of a rustic barn wedding, consider hosting your big day at the scenic Pioneer Wedding Barn. Click here to learn more about the Pioneer Wedding Barn…
Bishop Farm Weddings & Events
33 Bishop Cutoff, Lisbon, NH
Stylish, rustic, and incredibly romantic, Bishop Farm is a beautiful New Hampshire wedding venue that is sure to provide the perfect backdrop for your big day. Grand, glittering chandeliers elegantly contrast with the reception space's historic wooden interiors, creating an atmosphere that will put a sophisticated twist on your average barn wedding. Beautiful and bucolic, hosting your wedding at Bishop Farm ensures you'll end up with wedding day memories that will last a lifetime. With onsite cottages and other convenient accommodations for your guests, Bishop Farm allows you to spend your entire wedding weekend surrounded by your closest friends, family, and loved ones. Able to accommodate both intimate celebrations and gatherings of up to 180 guests, Bishop Farm is a rustic barn wedding venue that you simply must experience. Click here to learn more about Bishop Farms…
Maplewood Golf Resort
2691 Main St, Bethlehem, NH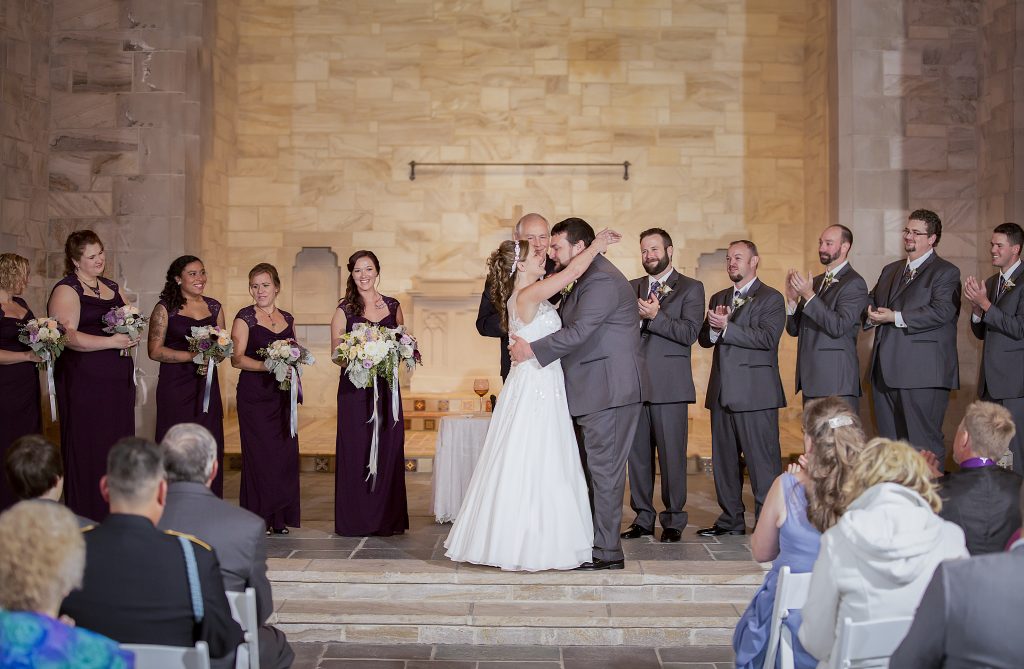 The Maplewood Golf Resort is much more just a challenging Donald Ross golf course. The historic property is also equipped to host weddings and other large events in its Grand Ballroom and various parlors. Built in 1889, the property once held a majestic New England hotel that hosted affluent society members and American Presidents looking to escape bustling city life. Today, the grounds and event spaces are still reminiscent of this glorious bygone era. Recently renovated, the staff at Maplewood Golf Resort is ready to help you plan an enjoyable and stress-free wedding. With the elegant Ivie Chapel for your ceremony, a historic ballroom for your reception, and plenty of gorgeous outdoor spaces to boot, the grounds boast an authenticity that cannot be replicated by modern event spaces. Able to accommodate weddings of up to 250 guests, this New Hampshire wedding venue has plenty of options when it comes to creating a picture-perfect wedding day. By hosting your wedding day at Maplewood Golf Resort, your love story becomes a part of this property's rich and impressive history. Click here to learn more about the Maplewood Golf Resort…
Omni Mount Washington Resort
310 Mount Washington Hotel Road, Bretton Woods, NH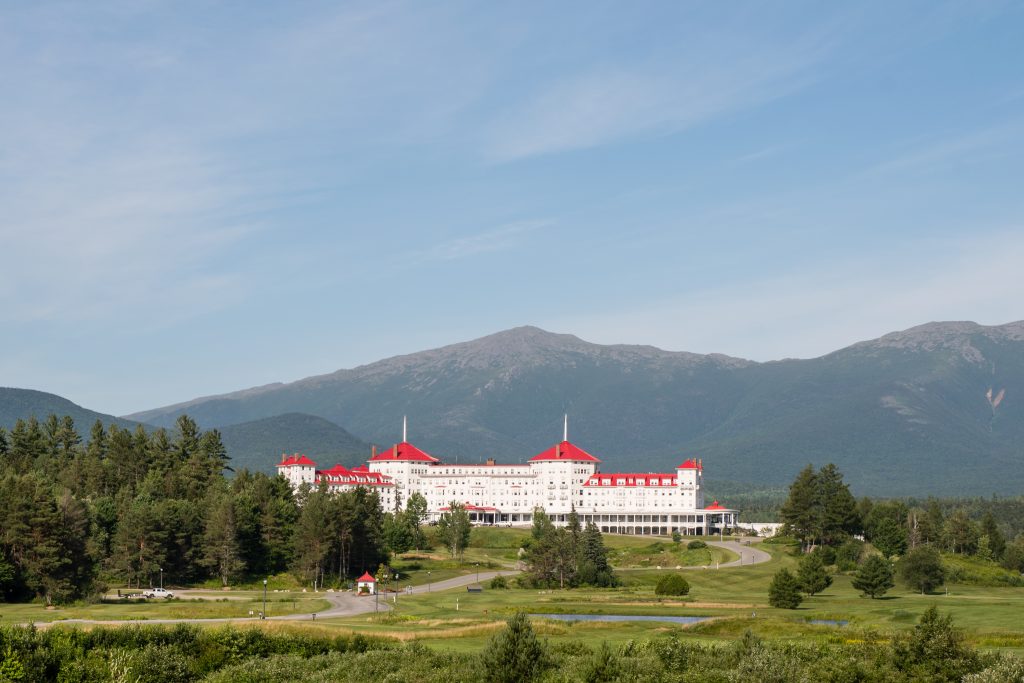 On the outside, the Omni Mount Washington Resort looks as if it is straight out of a vintage postcard. With a commanding red roof that positively pops against the beautiful mountains of New Hampshire, this sweeping resort is as captivating now as it was when it first opened its doors in 1902. Along with a breathtaking exterior, Mount Washington Resort features luxurious interior spaces that will act as the perfect backdrop for your wedding day. The recently renovated resort features a variety of classically beautiful event spaces that range from expansive ballrooms and breezy verandas. Along with gorgeous photo ops and a top-of-the-line event staff, your guests will also enjoy a host of amenities, activities, and even an on-site spa, all of which are sure to truly make your wedding a once-in-a-lifetime experience for everyone involved. The Omni Mount Washington Resort boasts 200 guest rooms, an incredible 18-hole golf course, and 25,000 square foot spa. With 9 venues perfect for hosting your ceremony or reception, couples will appreciate the convenience of having everything they need on-hand during the entirety of their whirlwind wedding weekend. Click here to visit the Omni Mount Washington website…
The Barn at Whitney's Inn
357 Black Mountain Rd, Jackson, NH 03846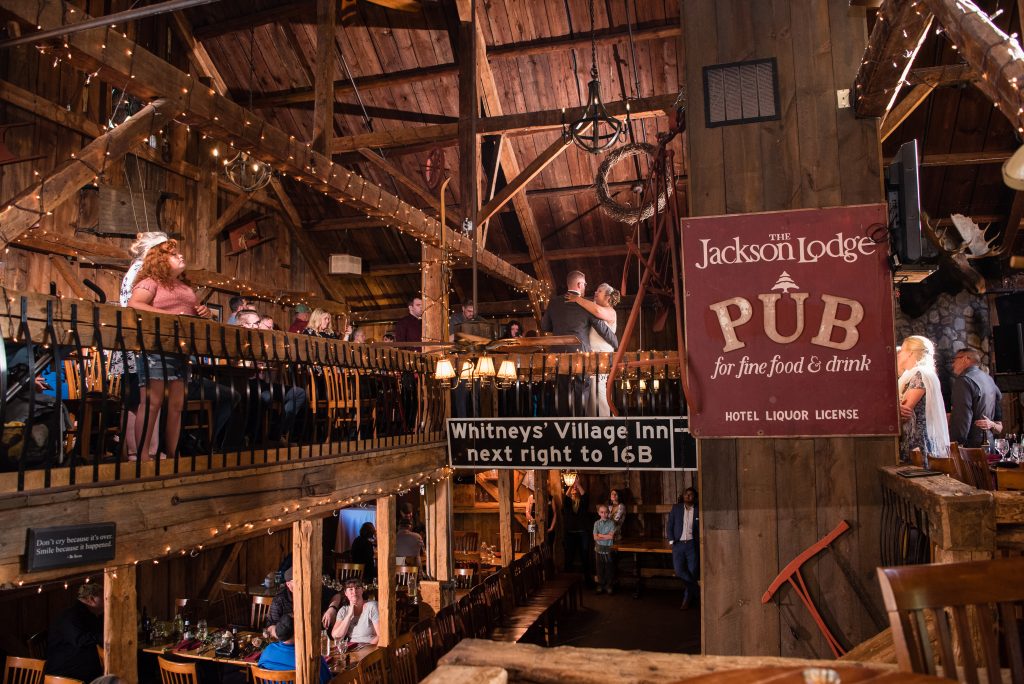 For those couples looking for a rustic mountain event, check out Whitney's Inn, decorated in an Adirondack style with hickory and pine log furniture. Whitney's features a lovely barn called, The Shovel Handle Pub, which is a beautifully restored post and beam barn built in 1842, an actual working barn up until the 1970s. The original cow stanchions still hang inside the barn along with artifacts from when Moody Farm was still operating. Twinkle lights cascade throughout the three stories of the barn. In addition an incredible stone fireplace brings warmth and that mountain comfort to your event. The rustic décor and elegant atmosphere of The Barn at Whitney's Inn offer a stunning setting for a timeless mountain wedding. Click here to visit The Barn at Whitney's Inn website…
Loon Mountain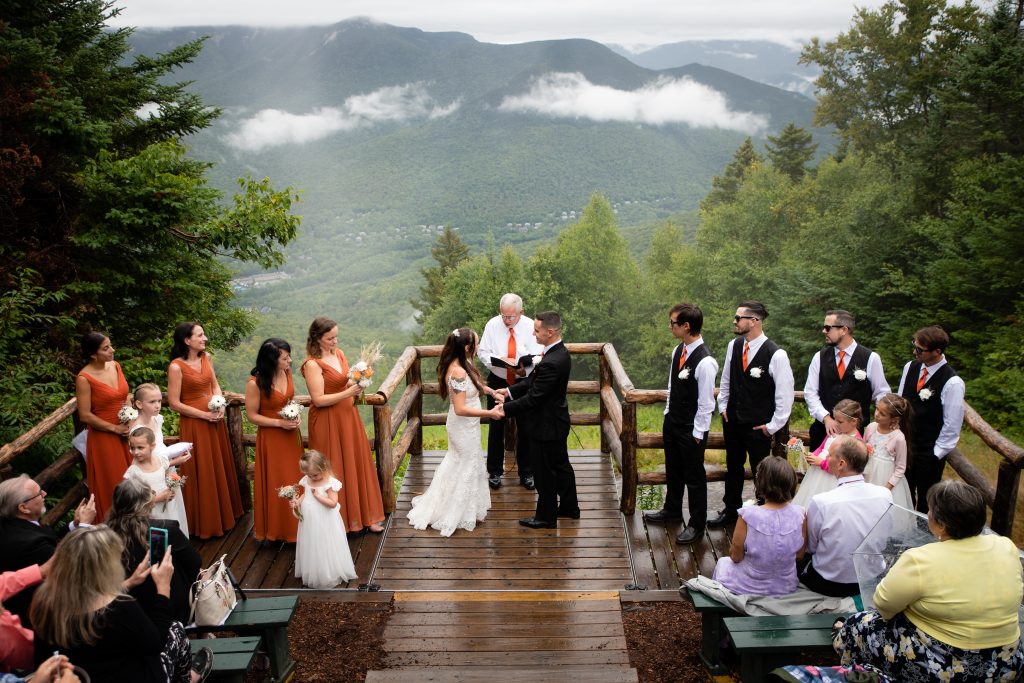 60 Loon Mountain Rd., Lincoln, NH 03251
Loon Mountain is located in the heart of the White Mountains. This resort venue offers mountaintop ceremonies and a beautiful mountain lodge for your reception. Looking for a ceremony with a truly amazing view? Check out the Mountaintop Ceremonies offered at Loon. A short, breathtaking ride up the White Mountain Express Gondola brings you to the summit of Loon Peak where you can enjoy 360 degree views of the White Mountain National Forest. After your ceremony head back to the base in your own private gondola car. The Mountain Lodge reception venue features post and beam construction, a stone fireplace and some truly amazing food for your guests to enjoy. This charming reception venue will seat up to 180 guests with plenty of space for mingling and dancing! Click here to learn more about holding your wedding on Loon Mountain. If you would like to check out a full wedding photographed at Loon Mountain click here
Still not sure on which New Hampshire Wedding Venue is for you? Check out this post on 5 Things to Consider When Choosing Your Wedding Venue
---
About Stephanie Dupuis Photography
Hi! Stephanie Dupuis Photography is a two person team that specializes in photographing families and children. In addition, Stephanie and Bill also love maternity shoots, newborn portraits and baby photos as well as high school seniors. Stephanie Dupuis Photography works in Lancaster, Littleton, Whitefield, Dalton, Groveton, Berlin, Gorham and surrounding towns. Please inquire for travel rates to other areas.