With everyone's photos being shared all over social media, the pressure to take the perfect engagement photographs is at an all-time high. If you are worried about your upcoming engagement photography session, don't be! There are plenty of misconceptions about getting engagement photos taken that can add to the stress, but nearly all of them are simply untrue. Calm your fears by learning the truth behind common misconceptions about engagement photos.
Misconception 1: Engagement Photography Must Happen Outdoors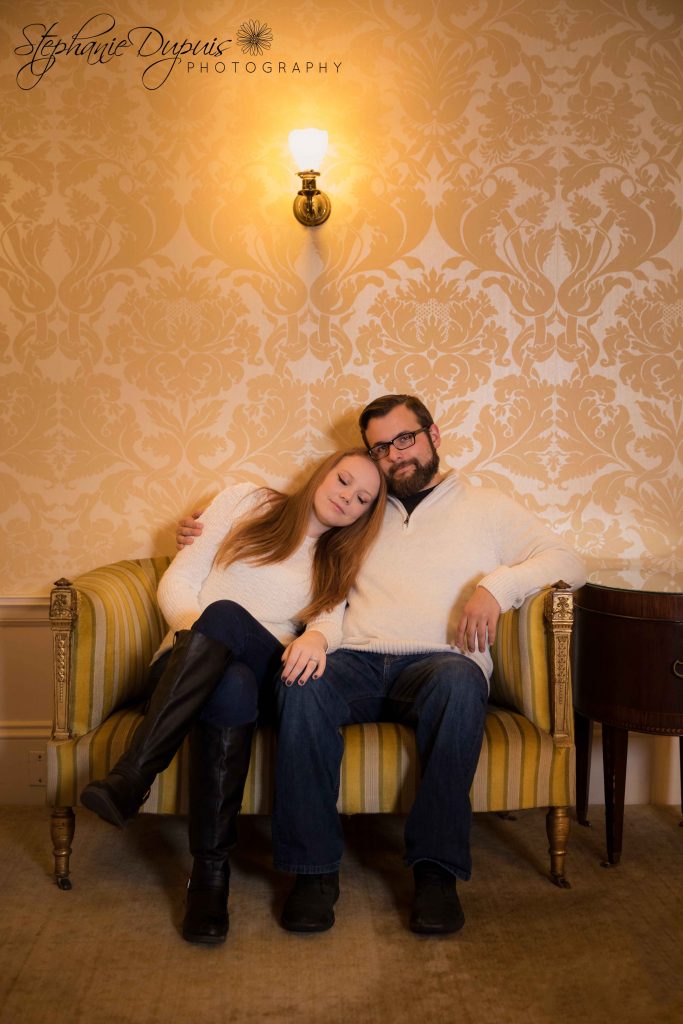 While many couples decide to take their engagement photos outside, it is definitely not a requirement. There are many beautiful indoor spaces that can provide a stylish and sophisticated backdrop for your shoot.
Historic buildings with breathtaking interiors have an undeniable visual impact. Sleek, modern spaces are also a great idea if you want your engagement photos to look classy and cutting edge. Some couples are even opting to have their engagement photos taken in the comfort of their own home, which can make for an incredibly romantic set of photos. Not only will you feel relaxed when having photos taken on your couch, this also allows your pets to join in on the fun.
Wherever you decide to have your engagement photos taken, just know that there is no "right" or "wrong" place to have them taken. Any place that makes you feel comfortable, beautiful, or has special significance to you as a couple is a perfect place to have them taken.
Misconception 2: Outdoor Photos Only Work In The Summer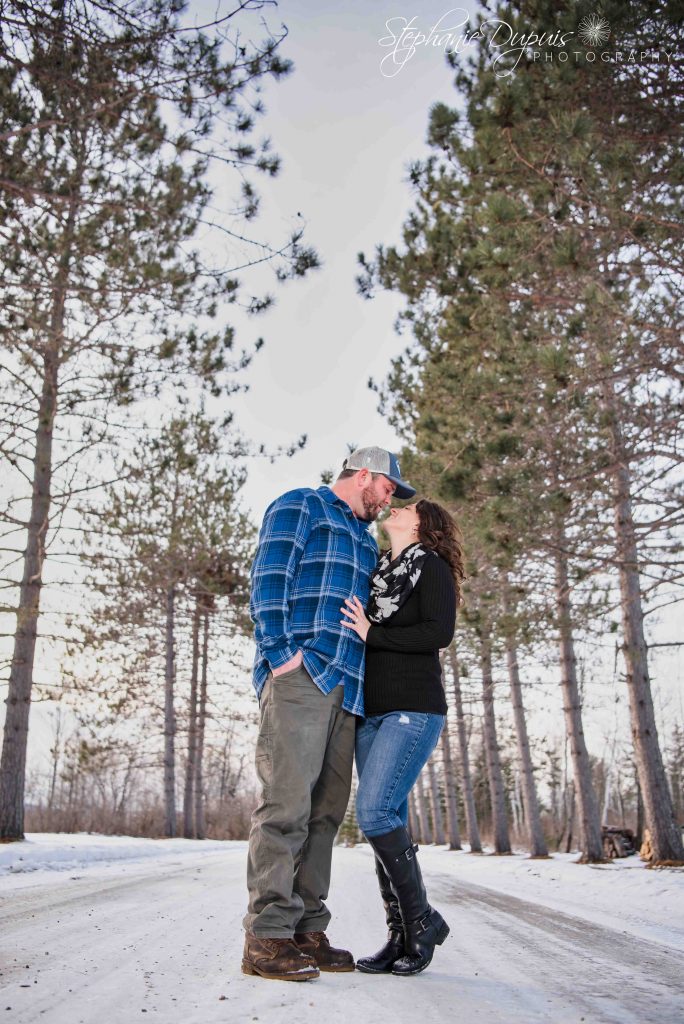 There is a breezy and carefree quality to photos taken outdoors. Something about the beautiful sky and incredible natural elements serves as a timeless backdrop for photos. With that said, warm weather is definitely not a requirement when it comes to taking outdoor engagement photos.
Photos taken in the fall or winter can look just as beautiful as summer engagement photos. Crisp fall temperatures make for glowing, golden photos when colorful autumn leaves are falling to the ground. A crisp winter snowfall also makes for charming, cozy engagement photos that will look eternally beautiful above your mantel.
Don't worry about your photographer being cold – we are prepared to shoot in all kinds of weather conditions. Plus, we always appreciate when couples choose to stray from the norm and put their own twists on traditions.
Misconception 3: Our Outfits Need to Match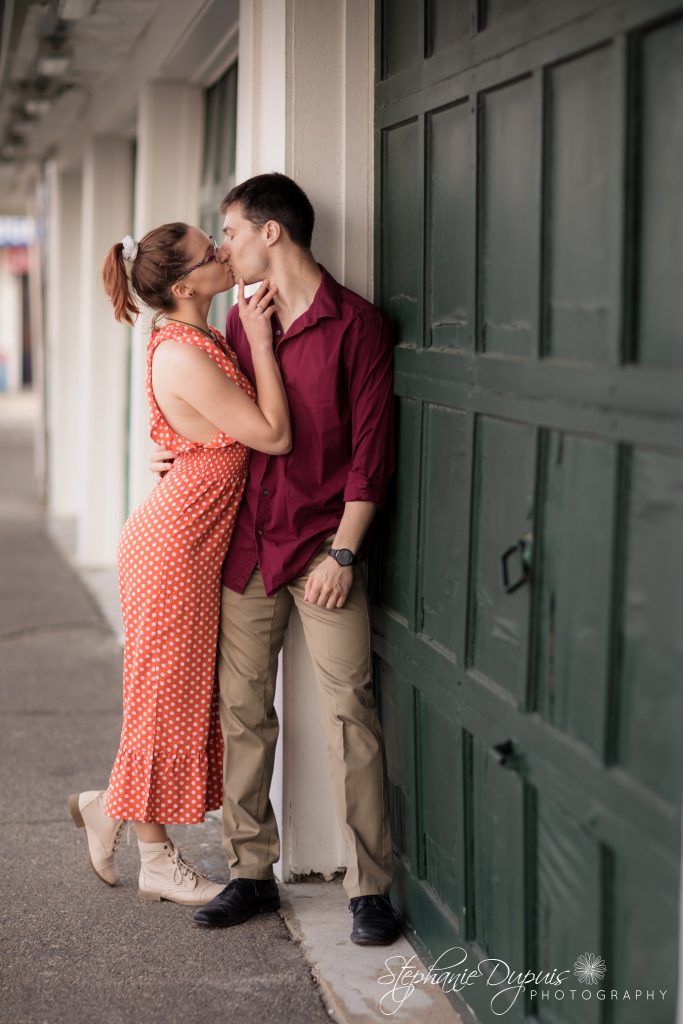 What you wear in your engagement photos is incredibly important. It's good to take time when it comes to picking your outfits to ensure that your looks have subtle, classic patterns or colors that don't clash in the final photos. With that said, the idea that they need to perfectly match is definitely not true. In fact, wardrobe choices that look too "matchy-matchy" can make your engagement photos seem incredibly dated. Choose fabrics and colors that are in the same color family, and be sure that each of you chooses outfits that have the same amount of "dressiness." As long as you do that, your photos will turn out perfectly.
Misconception 4: We Need to Come With Our Own Poses in Mind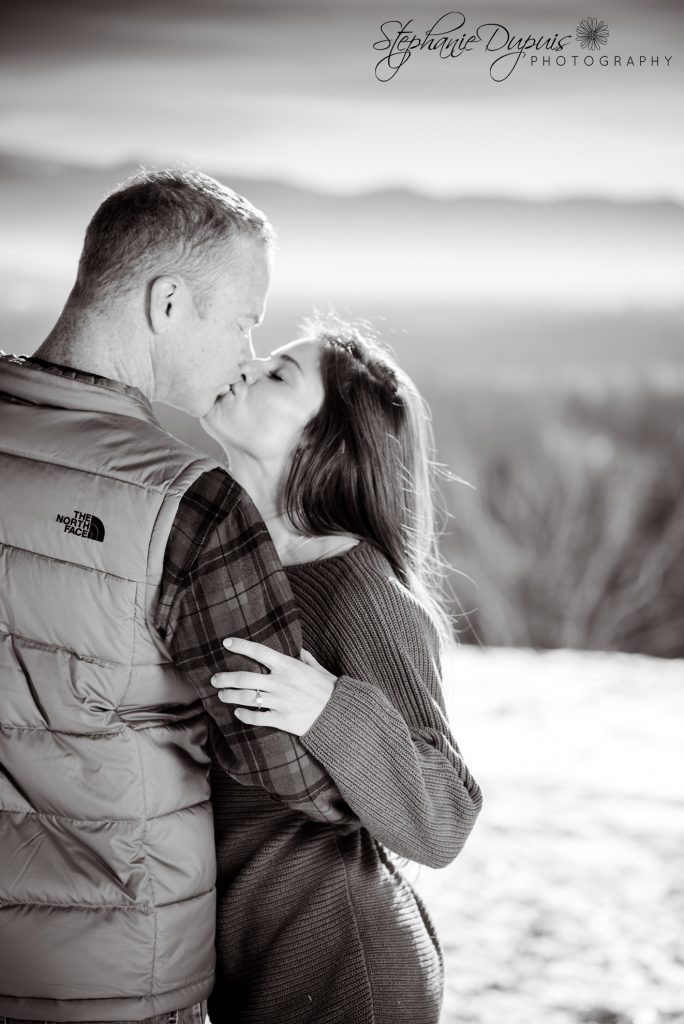 Most people who get their engagement photos taken don't have extensive experience in front of the camera. People also get nervous that they will have to come up with various poses to ensure their photos will turn out perfectly.
This is simply untrue. Any good photographer will work to ensure you and your beloved are comfortable in front of the camera and will provide you with plenty of poses that will result in a gorgeous and stunning finished product. Be aware – some of these poses may seem awkward or silly at the time, but trust that your photographer knows what they are doing.
Another thing that a professional photographer will help you with is looking natural in front of the camera. While traditional, posed photos are great, perfectly captured candids of you laughing at each other's jokes or giving subtle, loving looks make for the most memorable images. Those moments can't be faked, and are incredibly touching. Your photographer is trained to spot these beautiful moments and allow you to relive them forever. All you need to do is relax and let the magic happen.
Looking for more inspiration? Check out our Instagram Page
---
About Stephanie Dupuis Photography
Hi! Stephanie Dupuis Photography is a two person team that specializes in photographing families and children. In addition, Stephanie and Bill also love maternity shoots, newborn portraits and baby photos as well as high school seniors. Stephanie Dupuis Photography works in Lancaster, Littleton, Whitefield, Dalton, Groveton, Berlin, Gorham and surrounding towns. Please inquire for travel rates to other areas.