With Covid-19 putting a damper on large gatherings, more and more couples are deciding to swap a lavish, over-the-top wedding for an intimate elopement. Although we wish that the circumstances weren't the way they are, we actually love that more and more people are deciding to keep their celebration small, unique, and romantic.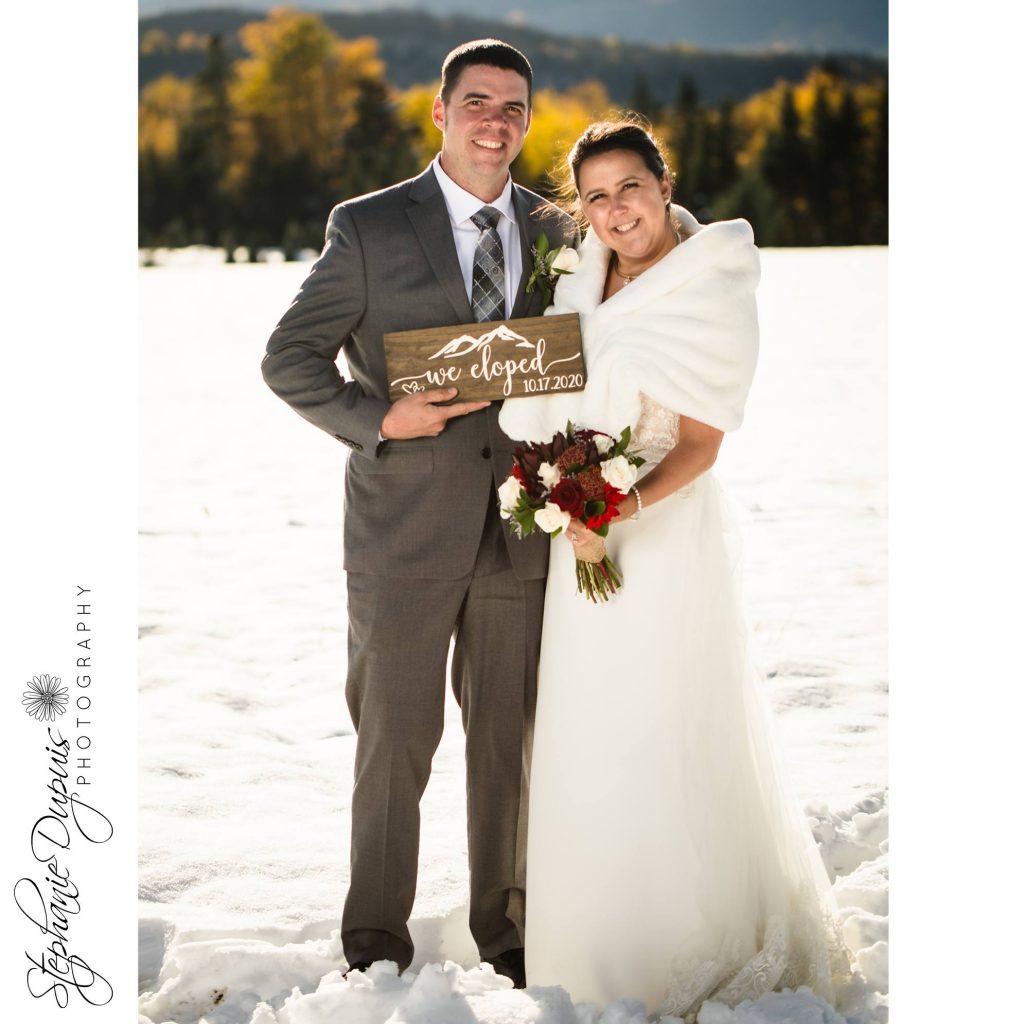 Remember The Day
This one is true for all couples! No matter the guest count, your wedding is a special event that you'll remember for the rest of your life. While things like dresses, flowers, and decorations become virtually obsolete immediately after the sun sets on your reception, wedding photographs are the one aspect of every wedding that is left over after all the guests go home.
Let People In
Because less people will be present at your ceremony and reception, more and more people will be asking to see pictures. You'll be better able to share every intimate detail of your elopement after the fact by having breathtaking photos of your big day. It doesn't matter if you're planning on sharing them virtually or creating a beautifully bound album for your coffee table – you'll definitely want a way to share your story about getting married during a pandemic with future generations.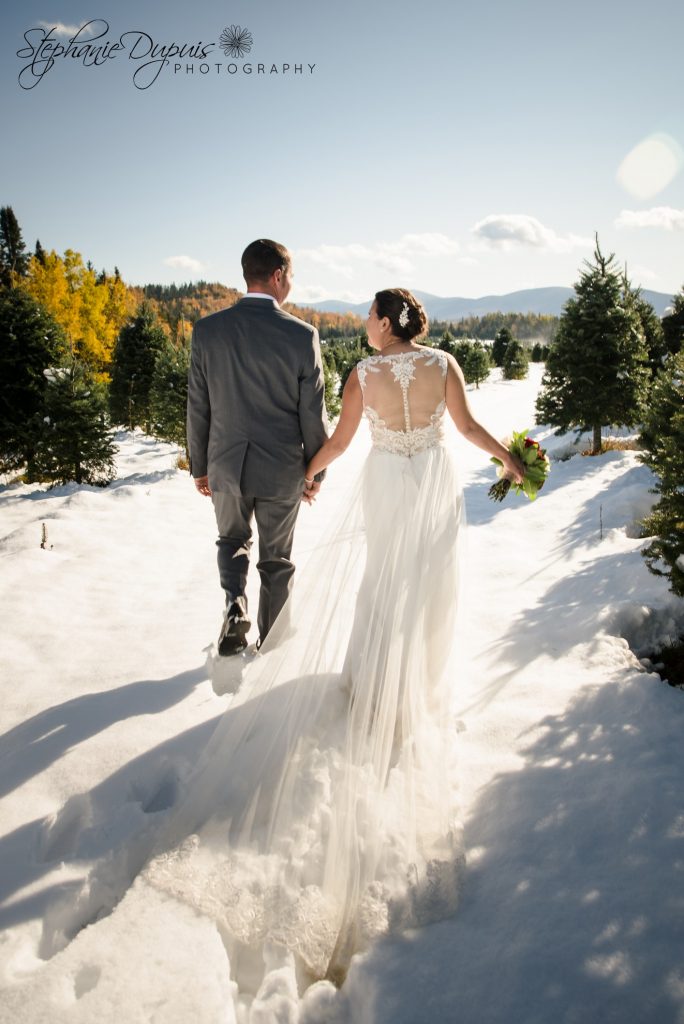 Share The Love
Covid may have us social distancing, but in some ways it's made us more connected than ever before. Use your beautiful photos to create a personalized wedding announcement, holiday card, or social media post that allows people from all over to feel a little more connected to your love story.
Celebrate Your Choices
Elopement doesn't mean your wedding was any less special! The bride still looked her loveliest, the groom got dressed up in a suit, and both radiated joy during the entire day. It may have been a smaller, more understated event that you originally planned, but photos allow you to celebrate the choices – and perhaps the sacrifices – you made to profess your love in the middle of a global pandemic.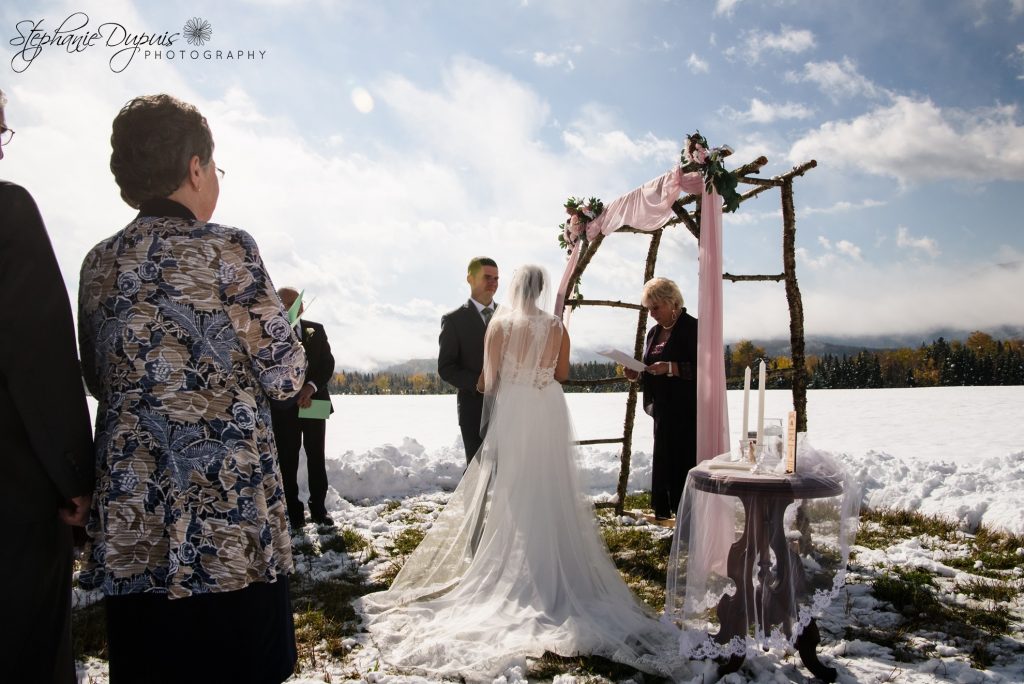 A Safe Way To Celebrate
The best part about having a photographer present at your wedding is that you don't even have to worry about risking anyone's safety. Wedding photographers have adapted by taking the proper precautions and safety measures. After all, you can still get plenty of beautiful photographs from 6-feet away. And if you're worried about a photographer taking up space – don't be! Many venues don't count the photographer (or the officiant) as a "guest" if you are required to have a limited guest count.
Looking for more inspiration? Check out our Instagram Page
---
About Stephanie Dupuis Photography
Hi! Stephanie Dupuis Photography is a two person team that specializes in photographing families and children. In addition, Stephanie and Bill also love maternity shoots, newborn portraits and baby photos as well as high school seniors. Stephanie Dupuis Photography works in Lancaster, Littleton, Whitefield, Dalton, Groveton, Berlin, Gorham and surrounding towns. Please inquire for travel rates to other areas.