Stephanie Dupuis
Stephanie Dupuis was born and raised in Lancaster, New Hampshire. She has been married to her wonderful husband Joel for 17 years, and together they have three children. She has always loved wedding photography and enjoys capturing the details that makes each wedding unique.
One of Stephanie's favorite memories from her own wedding was the fact that she went down the aisle barefoot, because she was afraid to trip in heels. Even though she knew her mother-in-law wasn't fond of the idea, no one could see her feet, and the walk down the aisle went perfectly as planned. From that day forward Stephanie realized that every wedding is unique and every couple will come away with stories of their own.
Stephanie considers her job not just being a photographer, but really more of a visual storyteller. She aspires to make each client feel relaxed and make sure they receive the best experience while creating amazing portraits that show their unique personality. Stephanie is not afraid to go that extra mile to get the perfect shot. You will often find her lying on the ground or up to her knees in water, searching for the perfect image.
"I love being able to capture people's memories during a wedding. I have always loved babies and having three kids myself I understand and working with babies comes easily. Families are kind of the same – love making sure they have memories to keep, times goes by fast."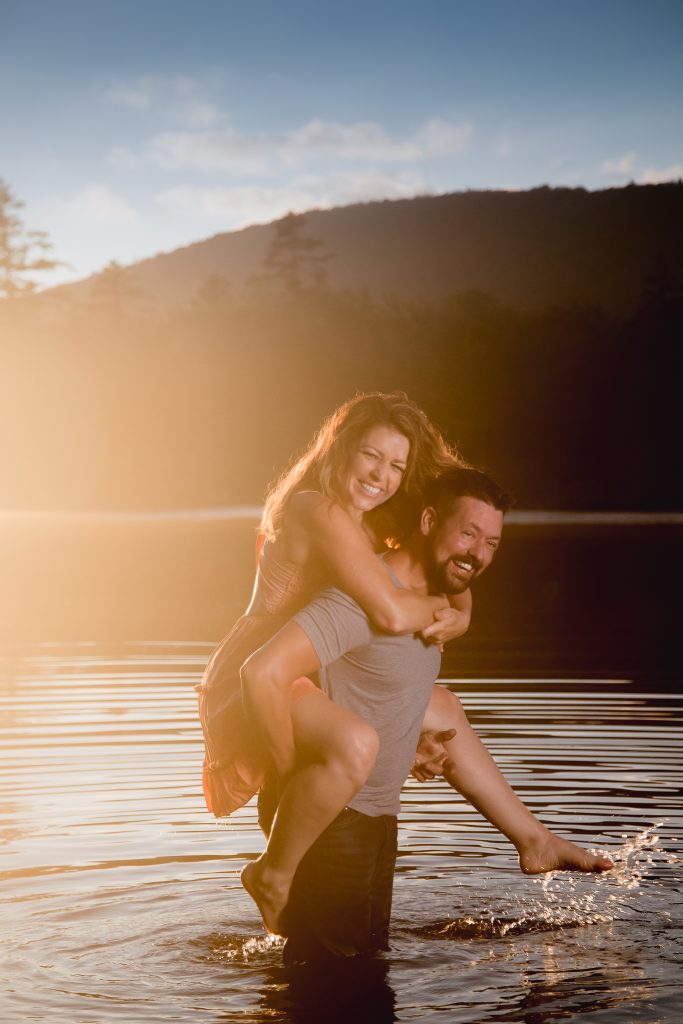 What our customers are saying…

My daughter had her senior pictures taken by Stephanie and we were so impressed by them we had to upgrade our package plan. It was a great offer too, we couldn't resist. Stephanie made my daughter feel so comfortable and made the photography session about her. My daughter couldn't stop smiling and loved every picture taken. We received our pictures in a timely manner too. I would highly recommend Stephanie Dupuis Photography! The experience was so great, we had our entire family schedule a session and had our pictures taken.
~Kerrey Allaire

Stephanie made our photo shoot so much fun and very relaxed. I got a couples session as a gift for my girlfriend and it could not have been a better present. Stephanie was so accommodating with all of my girlfriends ideas as well as coming up with a bunch of her own. Absolutely a great experience and the perfect gift for your significant other.
~Declan Higgins