After the initial excitement of getting engaged has subsided, it's time to hit the ground running and start wedding planning! Even if you have multiple Pinterest boards filled with ideas, the first steps in the actual planning process can still be incredibly daunting. Choosing your wedding venue is the first and perhaps most important decision you will make in regard to your wedding. After all, the wedding venue is the foundation that determines exactly how all of your Pinterest-worthy ideas will come to life.
There are plenty of things to consider and questions to ask before saying "We Do" to a wedding venue. These 5 tips will help you determine which event space will act as the perfect backdrop for the biggest day of your life.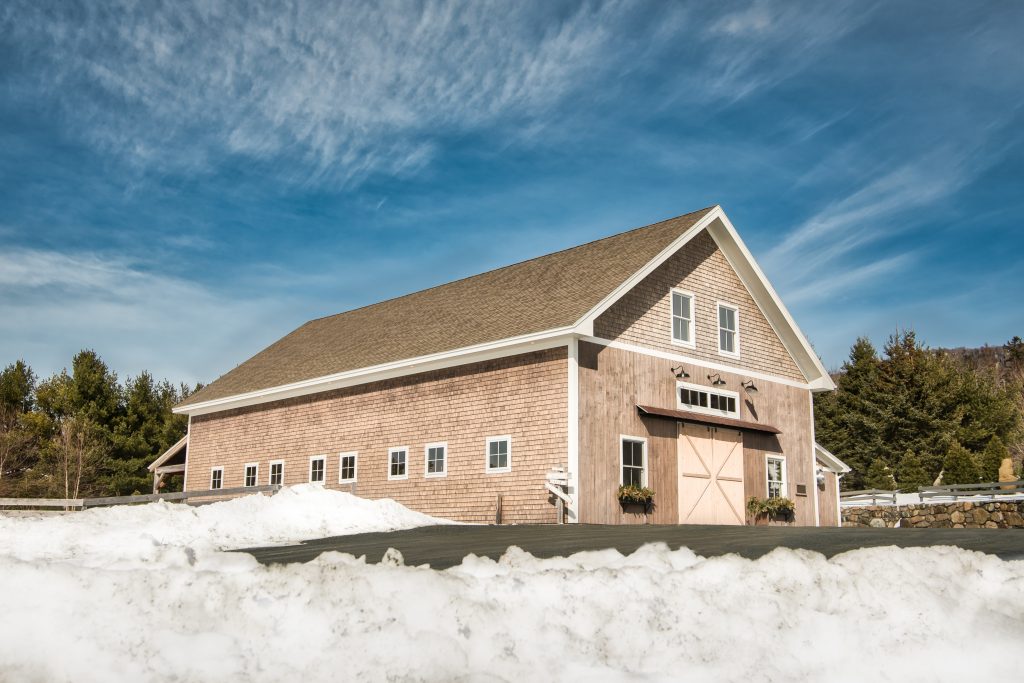 Consider Your Wedding Date
Committing to a wedding venue also means committing to a wedding date. Some wedding venues can book out up to 2-years early, especially on popular dates (like holiday weekends) and during popular seasons (like Summer & Fall).
Most venues will be happy to provide insight into their availability early in the process. With that said, if you have your heart set upon a specific day, month, or season, be sure to be upfront about that fact before even making an appointment to view an event space.
Questions to Ask
– What does your availability look like for the upcoming year/years?
– What deposit is required for you to hold our date?
– Is there any flexibility in regard to the date after the contract has been signed?
Consider Your Other Vendors
Because booking your wedding venue means committing to a wedding date if there are any other must-have vendors you wish to work with, be sure to communicate with them before finalizing your decision. The last thing you want is to book your venue only to discover your favorite photographer or florist already has a prior commitment on that specific day.
Some venues also require couples to work only with a provided list of vendors. If this is the case, be sure to research these vendors before committing to an event space. If none of them look promising or fit within your budget, that might be a sign that the venue is not a good fit for your wedding.
Questions to Ask
– Are there any vendors we are required to work with?
– Do you have a list of preferred vendors you recommend?
– Is there an on-site caterer and/or bar service?
Consider the Costs
A venue should be totally transparent with you about the fees required to book their space. Keep in mind – as is the case with many wedding vendors – the price they initially advertise may not include certain add-ons, like taxes or fees. There also may be an upcharge to book an event on popular dates or during peak seasons.
It is also important to ask what is included in the rental fee. Some venues will include chairs, tables, linens, and décor items. Others may only provide you the space, meaning additional vendors will be required for these important basics. Don't hesitate to ask for a realistic final cost before signing any paperwork.
Questions to Ask
– What is included in your rental costs?
– How long will we have the space for?
– Are there any additional taxes or fees?
– Is there a deposit to book the venue and is this deposit refundable?
Consider the Logistics
When looking at wedding venues, it's hard not to let your imagination run wild. Don't forget, however, to consider some not-so-fun facts. Along with basics like overall capacity and costs, consider if there is ample parking or shuttle services available for your guests. If any of your guests are handicapped, be sure to inquire about how well the venue can accommodate guests in wheelchairs or those who have difficulty walking long distances.
Additionally, ask yourself how the location of the venue will work with the rest of your day's events. A scenic venue in the middle of the woods may be beautiful, but if it is located too far from your ceremony space it may put a strain on your guests. If the majority of your guests are coming in from out of town, consider how close the venue is to an airport and popular hotels. These things may seem trivial several months out from your wedding, but these little details can have a big impact on your guest's overall experience.
Questions to Ask
– Are you equipped to handle handicapped guests?
– Is parking free and how many spaces are there in total?
– Will inclement weather affect my desired plans? If so, what backup plan is in place?
Consider the Reviews
Everyone knows that online reviews can be a sounding board for disgruntled customers with too-lofty expectations. On the other hand, some companies like to encourage employees, friends, and family members to leave unfounded positive reviews. Reviews and ratings from Google, Yelp, The Knot, Wedding Wire, and Facebook should all be taken into consideration when choosing a wedding venue. If anything seems troubling, don't be afraid to address these concerns with the venue directly. Online reviews only tell one side of the story, so always allow a business to tell their side before taking any negative reviews to heart.
Wedding venues will usually have photos of previous events on their website to show guests what their venue really looks like when a wedding is in full swing. For additional insight, Googling "Venue Name + Real Wedding" for an idea of what your wedding (and wedding photos) will end up looking like.
Questions to Ask
– What problems have you had with previous clients?
– How did you resolve these issues?
– If I have an issue on my wedding day, who will be on hand to see it is resolved?
Conclusion
Choosing a wedding venue isn't a decision that should be taken lightly. This first step sets the tone for the rest of the planning process. Be sure to tour multiple spaces, ask plenty of questions, and sleep on your decision before signing any paperwork. Once you do find the perfect venue, however, the rest should easily fall into place.

---

About Stephanie Dupuis Photography
Hi! Stephanie Dupuis Photography is a two person team that specializes in photographing families and children. In addition, Stephanie and Bill also love maternity shoots, newborn portraits and baby photos as well as high school seniors. Stephanie Dupuis Photography works in Lancaster, Littleton, Whitefield, Dalton, Groveton, Berlin, Gorham and surrounding towns. Please inquire for travel rates to other areas.