If you have family photos on the horizon but aren't sure what to wear, you're in luck. We've compiled a list of the top 5 freshest combinations that will make your family photos come to life. Plus, we've explained why they work so you can select the look that will help you create breathtaking family photos you've been waiting all year to take.
Jewel Tones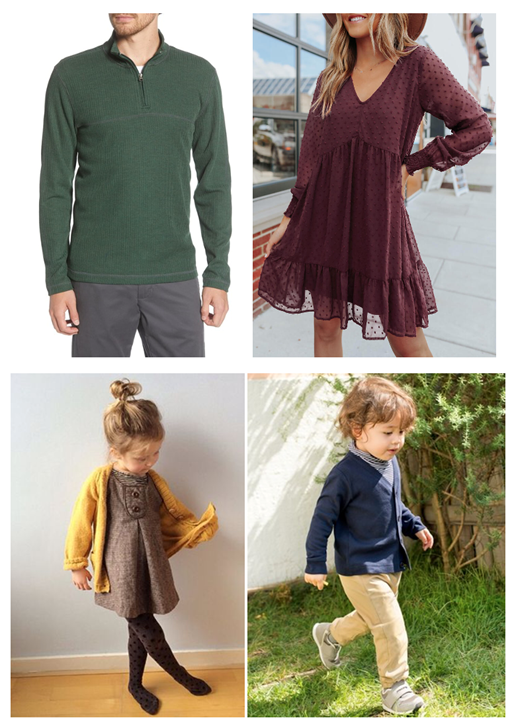 Nothing beats opulent jewel tones, a color family which includes colors like burgundy, hunter green, and sapphire blue. These classic hues make for timeless photographs…plus, they look great on virtually anyone no matter their hair color or skin tone. If you are looking to take family photos that won't look dated, classic pieces of apparel in complimentary jewel tones is a great way to do so.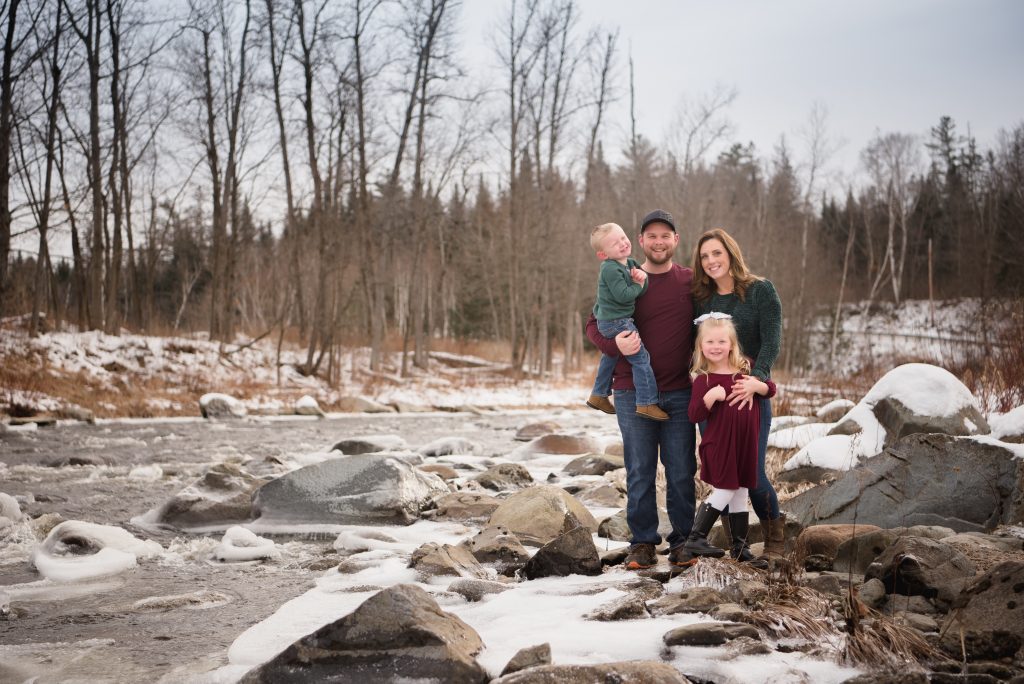 Luxe Neutrals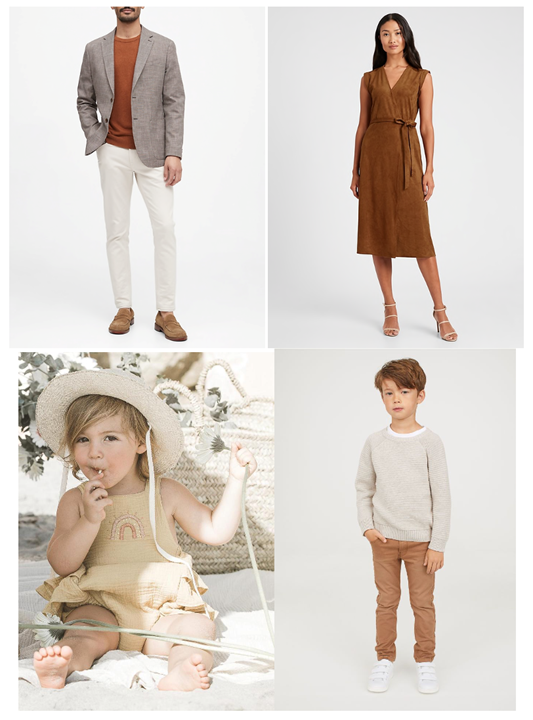 Perhaps nothing looks more beautiful in photos that a creamy all-neutral palette. When it comes to this combination of outfits, don't feel like the colors have to match perfectly from person to person – it will look better and more effortless if there are a wide range of neutral shades featured in your photographs. There's definitely a contemporary, "lifestyle" quality that all-neutral family photos bring to the table.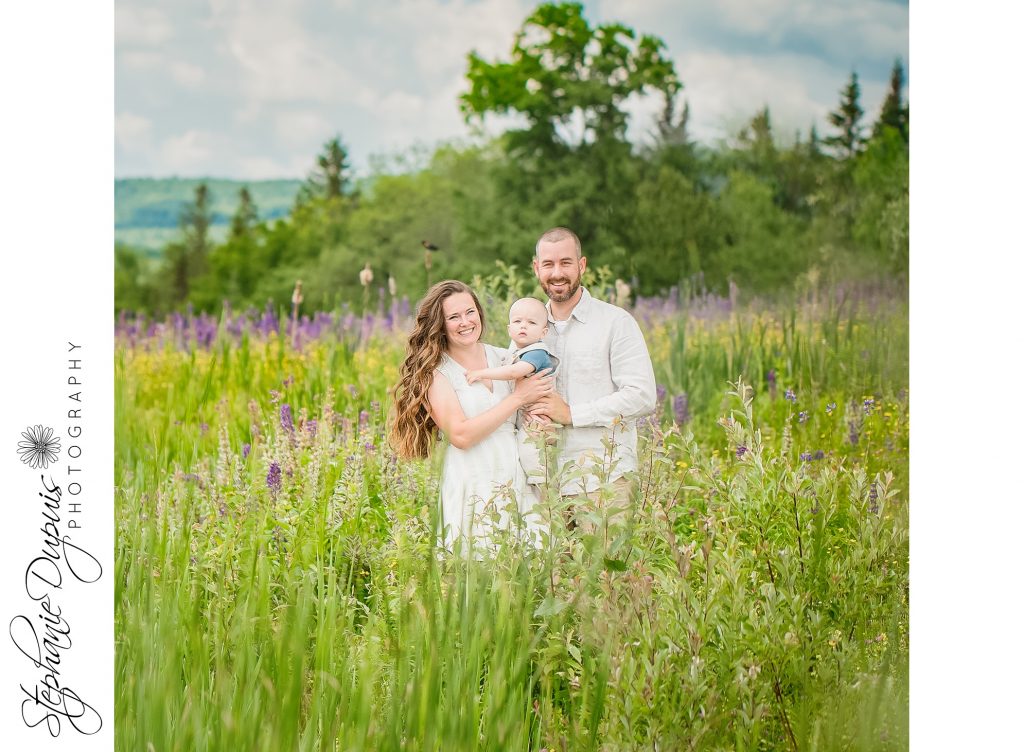 Denim Accents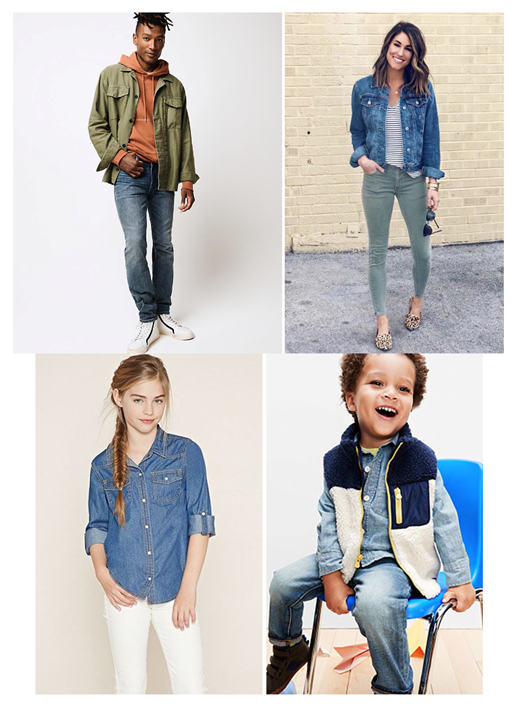 Denim is one of those classic fabrics that looks great on the entire family. Instead of jeans paired with white tops, mix it up by finding different outfits for every single family member. Denim can be the thread that ties your entire family's look together, but adding in pops of color or fun patterns for the kids will make your photos more modern.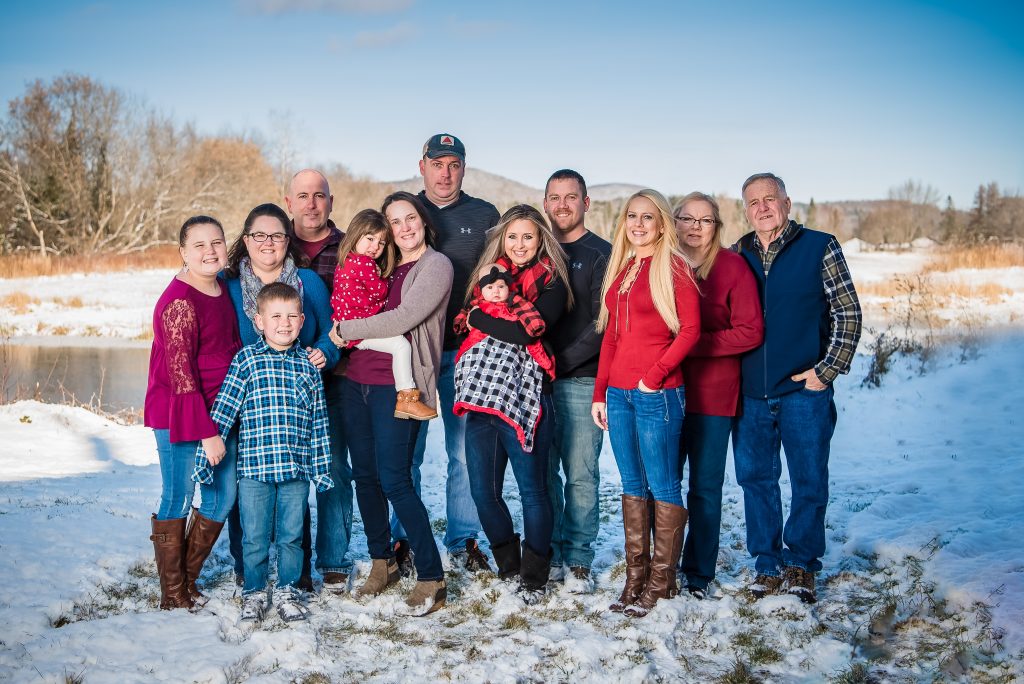 Dusty Pastels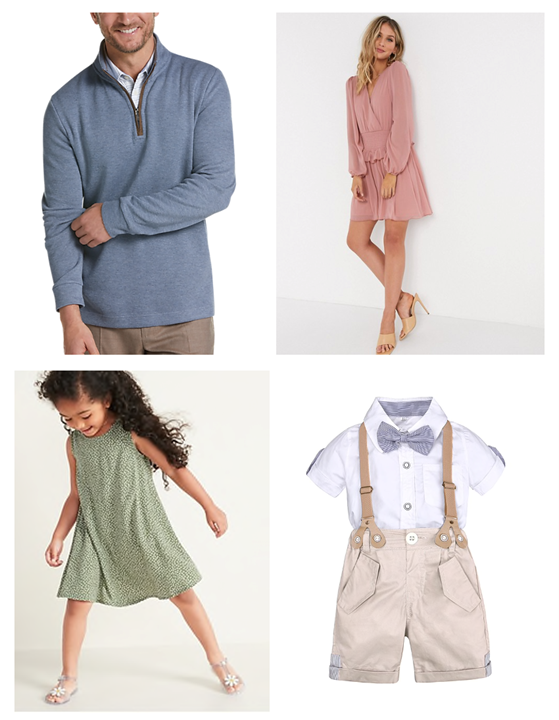 If you want breezy family photos that are playful yet decidedly elegant, try this unexpected color palette. While traditional pastels easily become overwhelming, dusty pastels like blush and sage green offer more flexibility. This color combination is a bit more difficult to pull off than others, but if you can make it work you'll be left with breathtaking images that are fun and fresh.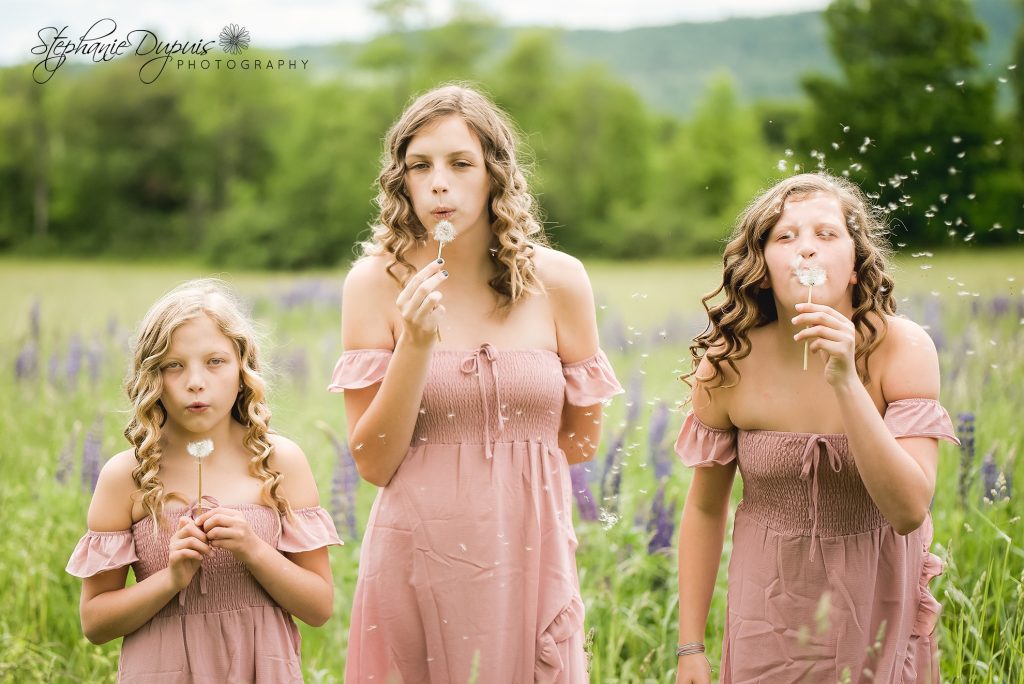 Cozy Fall Textures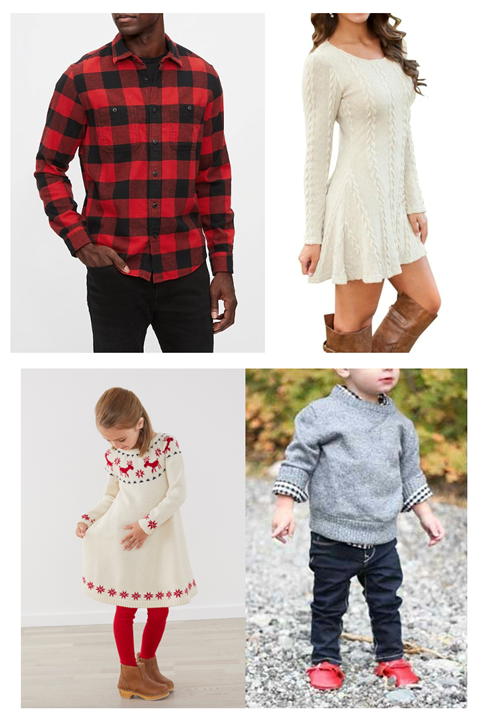 Lots of families decide to get their family photos taken during colder months so that they have an updated picture to include on their holiday cards. If this is the case, pairing cozy textures and classic patterns together will leave you with a vintage-inspired look that is incredibly on-trend. Don't shy away from the use of prints, just keep them simple and use them sparingly to ensure there isn't too much going on in your images.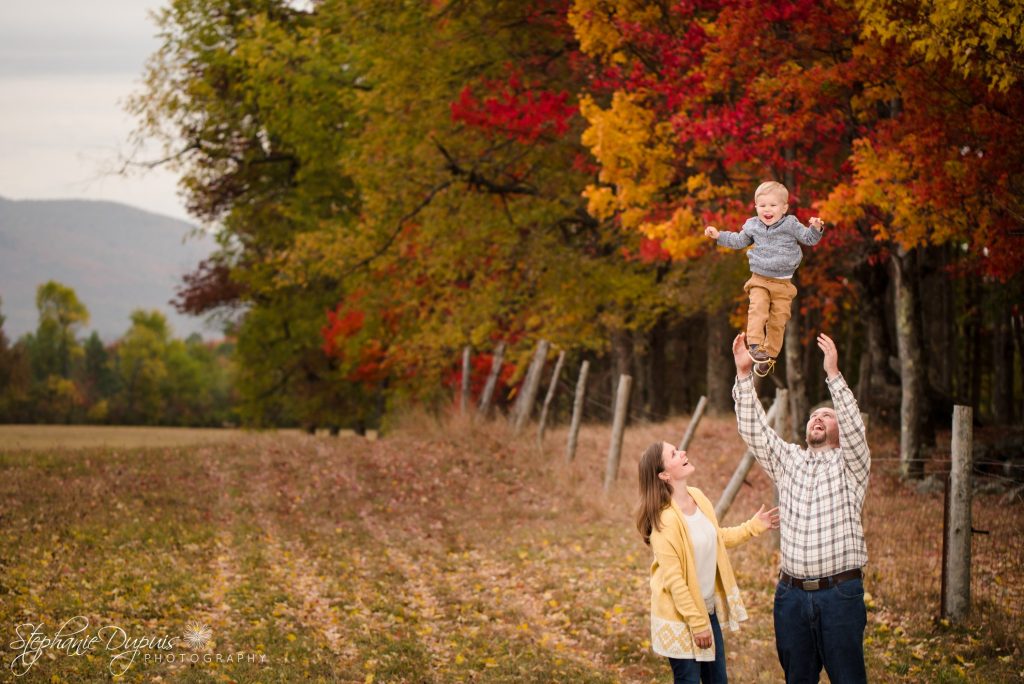 Check out what local families have done for their photos on our Instagram!
---
About Stephanie Dupuis Photography
Hi! We're Stephanie & Bill, New England photographers based in Northern NH. Stephanie Dupuis Photography offers family portrait sessions throughout New England. Beautiful photography is about so much more than just taking a picture. We will work with you to help you find the perfect location for your family photos. Our focus is on expressions and capturing emotion with an attention to detail and creativity.
Want more information about our family portrait services?