Choosing a wedding photographer is one of the most important decisions you will make throughout the wedding planning process. You spend a lot of time with your photographer on the most emotionally charged day of your life, which is why you want to ensure they are at the top of their game. After all, if something gets overlooked, you can't just grab your gown and do the entire day over. Before deciding which photographer is right for you, be sure that you consider these 4 important things:
How Well Do You Get Along?
Having a wedding photographer that you get along with is one of the most important aspects of wedding planning. There's no right answer when it comes to this question, as everyone's preferences are different. Some couples want an energetic photographer who is going to constantly gush about their gorgeous wedding. Others want a photographer who fades into the background and captures captivating candids. Remember, this is completely subjective, so don't feel bad about your preferences. You can start to consider this before you even sit down with your photographer for the first time. Consider how quickly they respond to your initial emails or how well you communicate over the phone or in your preliminary phone calls. Their website should also give you insight into their personality. After all, you want a photographer that is going to bring out the best in you.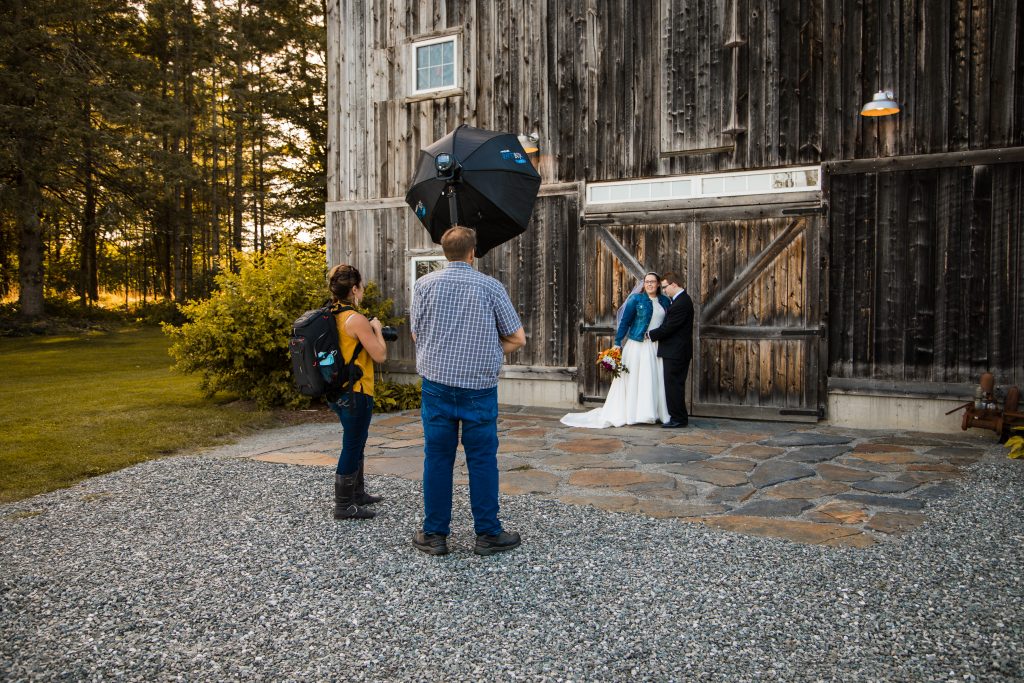 What is the Overall Value?
Keep in mind, there are many things that a photographer does that go above and beyond just photography. A good wedding photographer will meet with you, create a timeline of your wedding and work with your vendors behind the scenes to ensure everything runs smoothly. They are going to ensure your wedding day is not only successfully captured in beautiful photographs, but also is as stress-free possible. Wedding planning often requires sticking to a budget. Be sure to not only consider what a photographer charges, but also the overall value of their services. A great photographer will give you more than just digital copies of your photos – they'll provide you with albums and printed images that can be handed down through generations. Changes in technology happen seemingly overnight, but having printed images ensures that your wedding photos will truly last a lifetime.
Have You Seen Previous Examples of Their Work?
The best insight into how your wedding photos will look is to see past examples of your photographer's work. Most will have portraits or albums on display at their studio so you can browse them at your initial meeting. Make sure to take the time to review a complete example of a wedding the photographer has shot from beginning to end. The internet has also made it easy to determine if a photographer's style is going to work with your overall aesthetic, so be sure to browse both their website and Instagram ahead of time. While everyone's style is different, be sure to communicate what is important to your photographer ahead of time. Being able to describe to them how you want your photos to look and feel will help him or her capture the perfect images on your big day. A good photographer will also capture a variety of images, however, if you want the focus to be on portraits instead of candids (or vice versa), don't hesitate to bring that up in your initial meeting. Check out examples of our work at the bottom of our weddings page.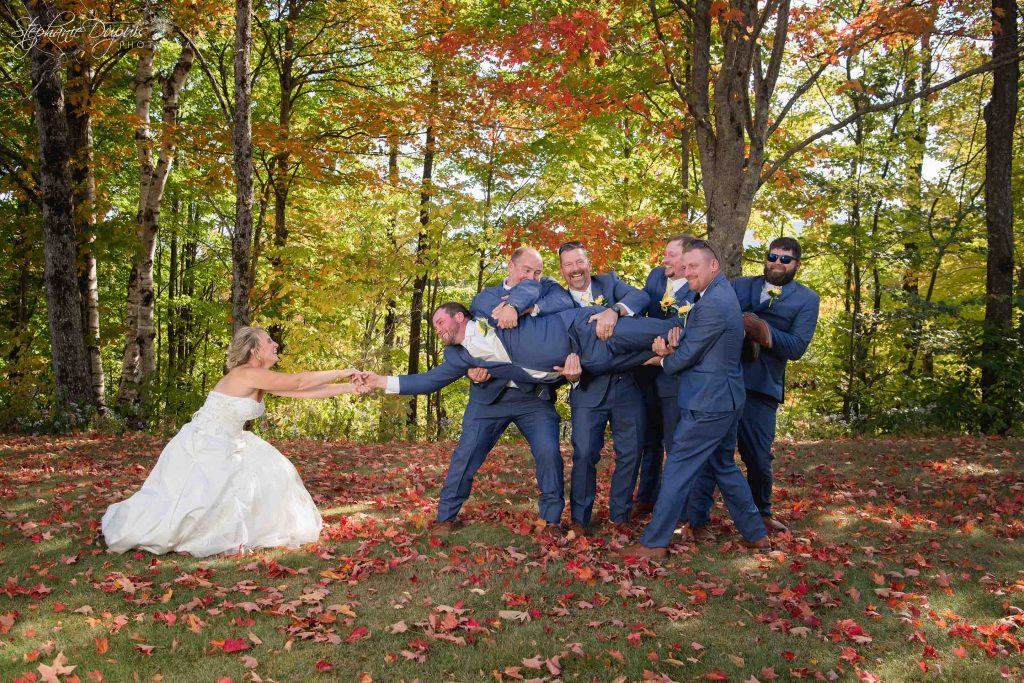 What Happens After the Wedding?
Despite the months and months of planning, your wedding day will be over before you know it. Your wedding photos will serve as an eternal reminder of the beautiful moments that passed in what felt like the blink of an eye. It's important to know what to expect after the wedding in regards to your photos. Some photography studios – including Stephanie Dupuis Photography – will host what is referred to as an Image Premier. This is an exciting event where you and your new husband or wife visit the studio and your wedding photos are revealed to you. This not only gives you an incredible excuse to relive the magic of your wedding day, it also allows you to get your photographer's expert opinion on how to best display your breathtaking photos. While choosing a wedding photographer might be a daunting task, once you find one that you connect with everything will become much easier. Learn more about how our full-service studio will work with you every step of the way to ensure your wedding photos are nothing short of extraordinary.
Take a look at our Instagram for more examples of our work.
---
About Stephanie Dupuis Photography
Hi! Stephanie Dupuis Photography is a two person team that specializes in photographing families and children. In addition, Stephanie and Bill also love maternity shoots, newborn portraits and baby photos as well as high school seniors. Stephanie Dupuis Photography works in Lancaster, Littleton, Whitefield, Dalton, Groveton, Berlin, Gorham and surrounding towns. Please inquire for travel rates to other areas.